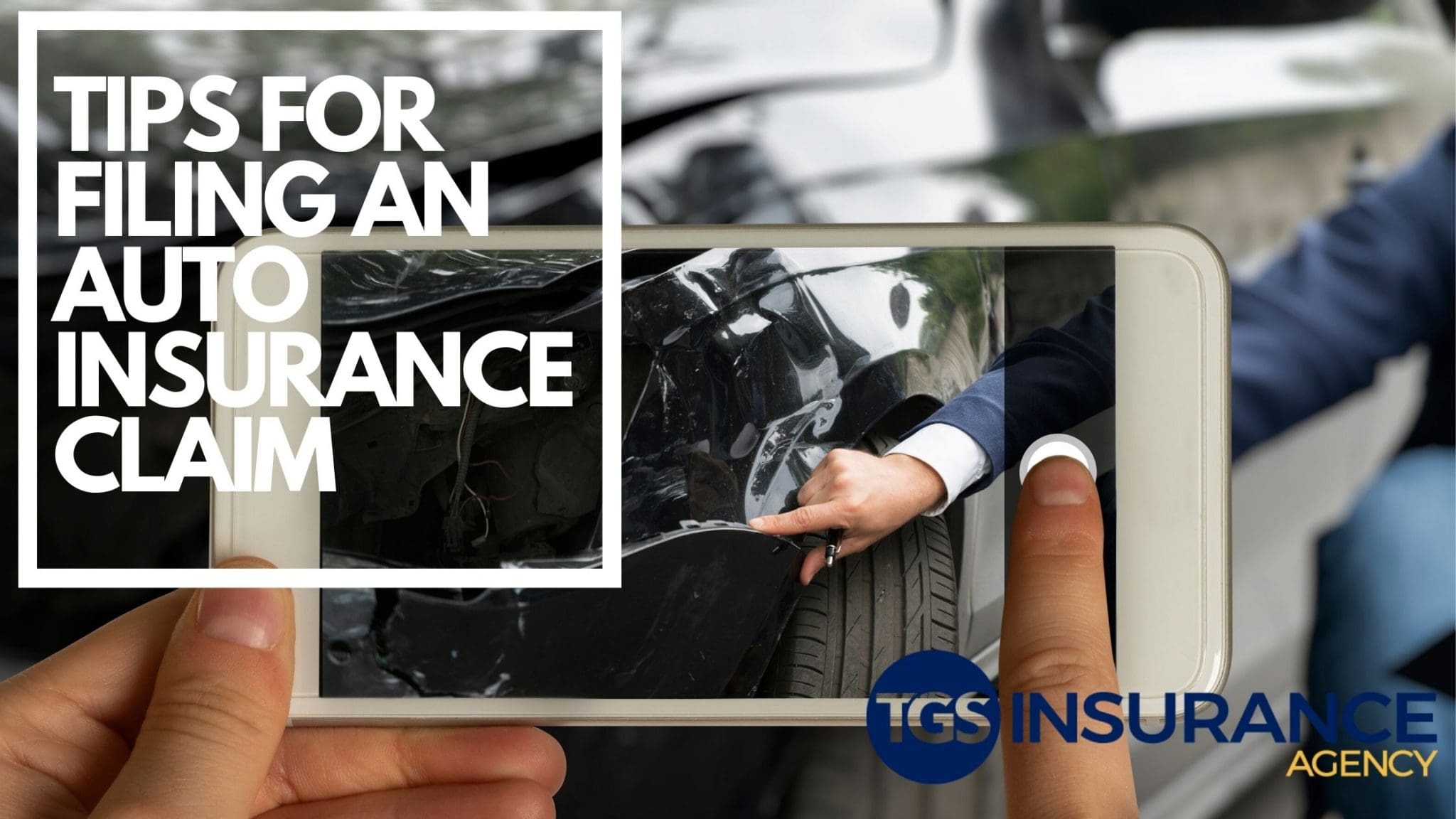 Filing an auto insurance claim with your carrier is a challenging experience. We want to make it easier with a few tips.
While a top-rated provider will help make the process as painless as possible, filing a claim means that something has disrupted your life and your means of transportation. An auto accident is one thing, but storms can bring many other factors that can complicate your process and hinder your claim. Staying insured by a suitable insurance carrier can help limit your complications. However, there are plenty of other tips and tricks owners can do to help make the filing experience smoother.
Document the Damage from Varying Angles & Depths of Detail
Documentation will be crucial to any claim. Regarding your auto insurance, you will want to capture several photos that range in detail and depth. Luckily, with modern devices such as a smartphone, everything you need is in the palm of your hand. Our advice is to start broad and capture the whole picture.
Make sure to show the entire scene where the incident occurred, including where your car is parked and the surroundings. Then make your way to more detailed photos by taking close-ups of the specific damage. Make sure the damage is evident! It may be helpful to hold an everyday object like a coin in the picture to reference size. Another way to make photos more straightforward is to add labels such as "driver side," etc., so there is no way for confusion when insurance looks at the pictures. Remember to check the interior and capture any personal belongings that insurance would cover. This is a situation where it is better to have too many photos and sort through them later than not to have enough.
Contact Your Insurance Provider Immediately
It can be challenging to communicate in a post-storm environment due to a lack of electricity or networks being down due to the storm or congestion, but the sooner you notify your insurer, the better. Have your documentation ready (including your driver's license and insurance policy number!) and prepare for potentially longer wait times for your call.
Retain Your Personal Property- Even If It's Destroyed
A common thought is that if the contents within your automobile experience damage from debris, rain, or wind, they are no longer worth keeping. Nevertheless, you should retain your property in the vehicle until your claim settles. Adjusters will need to see everything that is damaged. While keeping a documented history is great, having the items on hand for the insurance company to assess will help you get more from your claim. If your policy covers an item, you will want to retain it to have it covered, and it is best practice to keep all items until the process is complete.
Document Your Claims Process
As important as taking note of a fallen tree or water lines from flooding as part of your claim, it is also important to document the actual process of making a claim. Be sure to take down the information about whom you speak with, the date, the topics of your discussions, and any other important information that could be helpful to recall later. Agent numbers, names, dollar amounts discussed, etc., are a great place to start.
Speak to Your Provider About Preferred Repair Shops
Going to your trusted mechanic may be a go-to solution when getting auto repairs. Still, when going through insurance, this can complicate things. In most cases, insurance companies partner with reputable repair shops. Often, you will find that going through one of their preferred shops will make the process simpler and quicker. This can be particularly handy in the aftermath of a storm where many vehicles may need repair. Be sure to continue your documentation with this step of your claims by keeping track of estimates, receipts, and what gets repaired on your vehicle.
Enroll With a Top-Rated Insurance Provider Before Disaster Strikes
There are several ways to protect your vehicle ahead of a storm and tips for filing an auto insurance claim smoother. Still, the best way is to enroll with a reputable auto insurance company from the beginning. TGS Insurance works with various providers to help customers find the right auto insurance coverage for their lifestyles and budget. Storm surges may rise, wind may carry, and floods may come, but the team at TGS Insurance will be there for you every step to ensure your claim is processed as smoothly as possible.
Start Your Free Auto Insurance Quote Now
Recent Auto Insurance Articles: