It's the holiday season and the only thing more satisfying than purchasing a gift for someone (or yourself), is to see that it has been marked "out for delivery." There is so much anticipation to come home and unbox your new purchase only to find it's not there. Where did it go? You know it was marked delivered, what happened to it? Unfortunately, with the holiday season comes package thieves or commonly known as "porch pirates" who roam neighborhoods looking for easy grabs, and your unwatched front porch is just what they're looking for. We put together a few suggestions and tips for keeping your packages and home safe not just during the holidays, but year-round.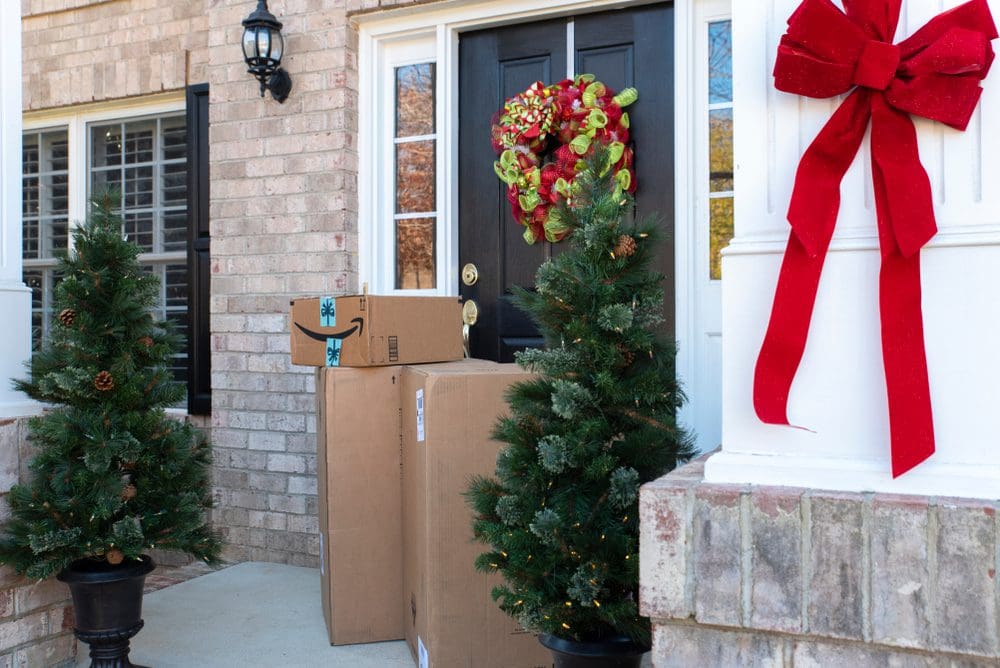 Get Permission to Have Your Packages Shipped to Work
Not all employers will approve of this, but it's worth asking- especially for those big-ticket items.
Don't Let Packages Just Sit
Monitor when your packages are due to be delivered, so you can make arrangements to be home at either the time of delivery or a short while after. The longer your packages sit unattended, the more at risk they are. If you're not able to do that, talk with a trusted neighbor to grab your package for you.
Ship to Your Local Pack and Ship Store
If you live near a UPS, FedEx or other locally owned store you can get your items shipped there for convenient and secure pickup. Amazon offers an Amazon Locker service that allows you to have your packages protected under lock and key. Check out here where you can find your nearest Amazon Locker location.
Hold for Pickup
If you're planning on taking a trip, you can hold your mail at your local post office. Any letters and packages will be held securely, and you can either pick them up or schedule a delivery.
Ship Directly to the Retailer
Depending on where you're shopping, some retailers will allow you to do in-store pickup. It may pose as a small inconvenience but you'll know your package is safe, and you can still avoid large holiday crowds and long lines.
Consider Security Cameras
Not only will security cameras help you track activity around your home, but it will also boost the value of your home as well! Home security systems are considered a valuable addition to your home, and some insurance carriers will offer up to a 20% discount on your monthly premiums. Give your TGS Insurance agent a call at 1-855-771-4508 or visit our website today to see if you qualify for any savings!
Invest in Technology
If you're frequently getting packages outside of the holiday season, it may be worth your time to invest in something like the Package Guard. You secure the device to your porch, connect it to the app and that's it! If the package is moved without being disarmed, a loud alarm will go off and you'll be notified through the app. Get the Package Guard here. You could also just get a lockbox, share the code with your delivery service and you're good to go!
We hope these suggestions will help to give you a bit of peace and relief during the holidays. TGS Insurance Agency is here to help keep you protected and proactive for any situation. If something does occur, please give us a call at 1-855-771-4508 or visit our website for all of your home insurance needs.