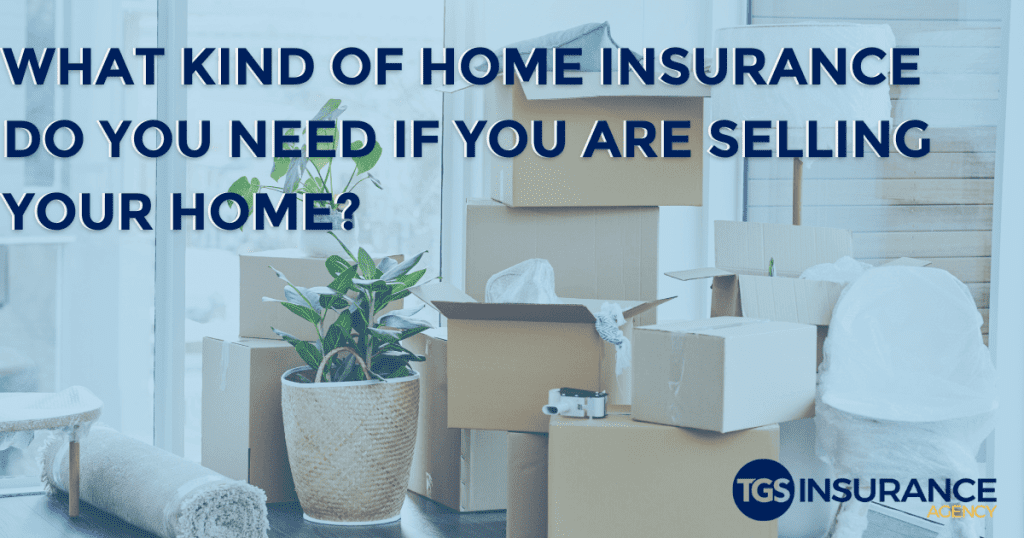 If you're selling or planning on selling your home, you've likely got a list of questions, including, "Do I need home insurance?" The short answer is, yes, you still need a type of home insurance depending on your situation. Let's review what kind of insurance you need when selling your home.
What kind of insurance do I need if I'm selling my house?
The answer to this question is two answers. If you're living in your home while you're selling it, then your current home insurance policy will cover you. But if you vacate your home and it's left unoccupied while you're trying to sell it, then your home insurance policy will likely not cover you. You'll need to read the fine print of your policy because it varies from carrier to carrier.
If you vacate your home while you're selling it, you may be required to purchase a vacant or unoccupied insurance policy. Vacant homes come with many risks (ex., vandalism, and mischief), which tend to be about 120% higher than regular home insurance. This is because statistically, you're more likely to have an insurance claim on a vacant property. (Remember, higher risk = higher premium.)
What does my homeowners insurance policy cover when I'm selling my house?
If you're staying in your home while trying to sell it, your home insurance policy will protect you as it always has- no changes. It's a smart idea to review your policy with your insurance agent before you sell your home to understand what's included and excluded from your coverage- if anything.
When would I buy vacant or unoccupied home insurance?
A vacant home insurance policy is specialty insurance for a property that's left empty for more than 30 to 60 days or more. Most standard home insurance policies won't offer coverage for a property that's been vacated, so a vacant or unoccupied home insurance policy is needed. These types of insurance policies are meant for a variety of situations, including:
Waiting for your home to sell
You moved out due to renovations
Waiting for a tenant to move in (if you rent out your property)
Traveling for an extended period (more than four weeks)
If you're purchased a home and won't move in for over a month
If the house is not your primary residence (ex., Vacation home that's empty for extended periods)
Unoccupied homes pose a greater insurance risk than occupied homes for several reasons, including increased chances of your home being broken into or slow response times to something such as a leak. Because of the increased risk of insuring a vacant house, a specialty unoccupied or vacant home insurance policy is the only way for a homeowner to stay covered.
How is vacant or unoccupied home insurance different from home insurance?
Vacant home insurance offers coverage for your home for various perils; just like your home insurance policy, it's just going to be more expensive. On average, most homeowners pay about $500 more per year for unoccupied and vacant home insurance. Depending on your situation, you can purchase coverage either as a separate policy or as an endorsement. If it's bought as a separate policy, you won't need home insurance coverage, but if it's an endorsement, you'll have the vacant or unoccupied coverage in addition to your home insurance policy.
What's the difference between vacant or unoccupied?
A vacant home means there's no personal property or anyone living there, whereas an occupied home is ready to be used as a residence or temporarily vacated with furniture and personal property. The determination of each will largely impact how much you pay for coverage.
How do I purchase vacant or unoccupied insurance?
Purchasing coverage is easy and can be done either through your current home insurance agency or by obtaining quotes from other national agencies. At TGS Insurance, we can help find a policy and solution that works best for you! To learn more, contact us for a hassle-free quote today!
Instant Home Insurance Quote
Recent Home Insurance Articles: