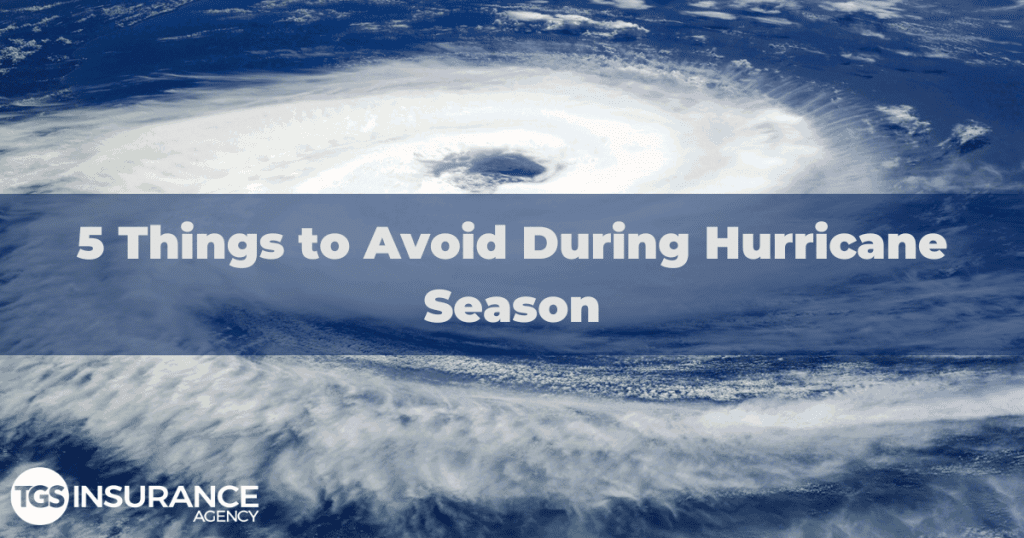 Tropical windstorms of all types are life-threatening, hazardous, and uncomfortable experiences. From the insane winds they bring to rampant flooding and even inconveniences that could turn deadly, it is important to take every step possible when preparing for a hurricane. But even the most prepared resident can fall victim to easily avoidable mistakes. Whether it's making decisions that can cause you or a loved one physical harm being an inconsiderate neighbor, to not being prepared ahead of time, we've got you covered. Check out these five things you should avoid during hurricane season.
Ignoring Local and National Weather Advisories
While it may seem obvious that residents should listen to weather experts and stay updated during a storm, getting caught up in things can also be easy. Just because your home hasn't flooded or has survived previous storms with no lasting impact doesn't mean that this time will be the same. Every storm is different, and the destruction they can bring is unforgiving. The same goes for looking at the category of a storm. If a windstorm is approaching, it has the potential to deal with destruction and create life-threatening conditions. Listen to the experts and evacuate when it is appropriate.
Improperly Securing Your Windows
Opening your windows to balance the pressure, not securing your vulnerable spaces with boards, using weaker items such as duct tape to secure windows…no, no, and no. These things not only waste time due to their ineffective natures but can also hurt your efforts and endanger your life. There are a lot of objects tossed around during a storm, and properly securing your windows can help keep everyone safe and the elements outside of your home. Secure your windows using appropriate coverings such as hurricane-grade shutters, plywood, hurricane film, or installing hurricane-proof glass.
Driving Through Wake in a Flood
Let's begin with the obvious: driving through a flood can be dangerous. There's a reason the saying goes, "Turn around, don't drown." Most deaths from floods occur due to automobiles. But property damage is another overlooked driving area during a flood. If you want to be a terrible neighbor, fly by through a flooded street that may be safe for you to pass but will push wave after wave of excess water into your already struggling community. If you must pass, do so in a safe manner where water levels are not excessive, and your speed is minimal. You should also always follow your local guidelines and updates before navigating during a storm or a flood event.
Incorrect Use of a Generator
Don't let your comfort become your downfall. Generators are an amazing luxury when your power is down due to a windstorm event and can even be an important component of your and your loved one's health. Emergency responses are understandably overwhelmed and, in many cases unable to access residents when disaster strikes. In areas such as Houston, TX, having a storm disconnect your power can be a health issue when temperatures during the summer can reach disheartening numbers. Be sure that your generator is:
In a well-ventilated area (don't bring it inside, ever).
Not overloaded with too many heavy usage electronics to avoid fire or malfunction.
Protected from the elements to prevent fires, malfunction, electrocution, etc.
Your generator is a wonderful tool, but it can come with serious hazards. Stay vigilant and remember to think about its surroundings before you power up.
Not Enrolling in the Proper Insurance Policies
Missing out on coverages can hurt you when you need them the most. During storm season, it is important to protect the people and things you love the most against the perils that nature can bring. Windstorm insurance combined with flood insurance policies can help cover lapses that may occur if you only enroll in one or the other. Enrolling before disaster strikes is important, as many flood insurance policies have a 30-day waiting period, with windstorm insurance not being written should a storm be in the Gulf of Mexico. Learn more about your insurance options with one of the agents of TGS Insurance. Through our network of top-quality insurance providers, we work to build a customized quote crafted around your needs and budget. Contact us today to get started.
Hurricane season can be stressful for anyone, and when faced with the eye of the storm, it can sometimes be difficult to think clearly. Luckily, TGS Insurance is here to help protect your home and belongings should Mother Nature come for you. Our agents can help provide you peace of mind. They will have you completely covered in any event, so you can focus on staying safe. Call our team today at 1-855-771-4509 or visit our website to see how we can help.
Instant Home Insurance Quote
Recent Home Insurance Articles: