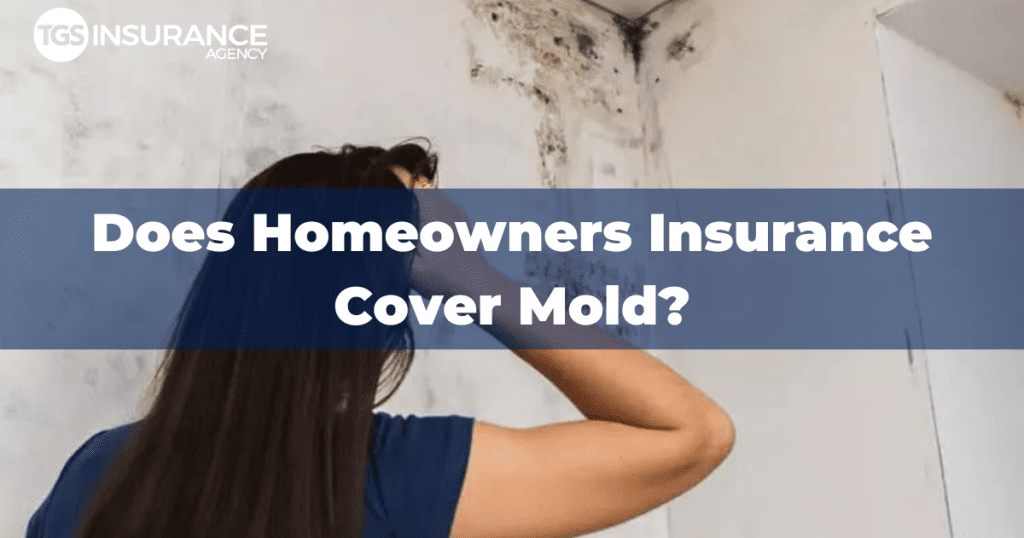 Mold is more than just a bad smell and unpleasant look. It can result in serious damage to your home and health. Different types of mold are more harmful than others, and household mold can develop all year long, depending on the climate. If your home has water damage, the chance of mold growing and becoming a bigger problem increases significantly. Does your homeowners insurance cover mold?
The best way to prevent mold is to clean your home regularly and perform routine maintenance on your home appliances and equipment to spot any potential problems that could lead to mold. If you do happen to find mold, do you know what to do? Will your home insurance policy cover the costs? It's crucial that you fully understand your home insurance policy before you try to file a claim due to mold damage.
Will my home insurance cover mold?
This is where things get a bit complicated. The typical homeowners insurance policy doesn't cover mold damage.
"Policies covering mold damage often limit the amount the provider will pay and only cover mold caused by a named peril."
An example is if your home is hit by a heavy rainstorm and a window happens to break, resulting in rainwater soaking your carpets, your homeowners policy would pay to replace the carpet depending on your deductible and mold limit.
Homeowners insurance policies come with an outline of things that are not covered, and typically mold is on that list of exclusions, but some insurance companies provide mold riders. This additional coverage is optional and can save you big time because the price to remove mold can average anywhere from $10 to $25 per square foot.
Most homes that have been damaged due to flooding can experience major mold issues. However, the average homeowners insurance policy won't cover flood damage. You can read more here for a full breakdown of what comes with a flood policy. The Federal Emergency Management Agency provides easy access to flood insurance through the National Flood Insurance Program (NFIP). However, the program still doesn't cover mold damage.
Usually, most insurance providers will reject any claims when they determine negligence caused the damage. So if you don't properly upkeep your home and something breaks leading to mold damage, your home insurance provider will likely not cover the cost of repairs even if your policy includes mold damages.
How Do I Make An Insurance Claim for Mold?
Filing a mold insurance claim is the same as filing any other type of claim, but there are a few small differences. It is important to take certain precautions to ensure you have done everything possible to prevent your chances of getting mold in your home. This shows your insurance provider that you tried to prevent mold damage responsibly. Before you officially file a claim, you should do the following:
Dry off all areas as soon as possible.
Stop leaking pipes by turning off the water in your house.
Clear out soaked items, like carpeting, insulation, or mattresses.
Open all doors and windows and aim fans in the affected area.
Clean the affected areas with detergent to prevent bacteria spread.
Enclose damaged areas such as a broken window or a hole in the roof.
Take pictures of the damage from every angle.
How to avoid mold in your home
Mold is more than just an inconvenience, it can lead to major health issues as well. The Centers for Disease Control and Prevention said that individuals with allergies, diseases that weaken the immune system, and respiratory-related diseases encounter the most risk of mold-related issues.
It is nearly impossible to maintain a mold-free home all the time, but with the right preventive measures in place, you can control the mold from spreading further. You can often smell the distinct mold scent before even seeing it or feel a clammy substance when you touch certain surfaces. In addition, dry mold can grow on linens, pillows, dressers, shelves, and vents. Below are tips you should regularly incorporate into your lifestyle to help prevent mold:
Clean up any spills immediately.
Regularly inspect pipes and appliance hoses for leaks and replace them before a bigger leak happens.
Clean bathroom surfaces with bleach cleaning products.
Install exhaust fans in your kitchen and bathroom areas.
Manage a humidity level of 30% to 60% inside your home.
Don't let water collect in the water reservoirs of house plants.
Inspect your roof and attic for water leakage and make repairs before things get worse.
Clean out your gutters to make sure the water drains properly.
Make sure all windows and doors are sealed properly.
If you have questions regarding mold coverage or want to see if your homeowners insurance policy covers mold, contact TGS Insurance Agency to help. Our team can review your policy, find a policy for a better rate with even better coverage and offer the best advice to protect your home and your belongings.
Source: Bankrate
Instant Home Insurance Quote
Recent Home Insurance Articles: