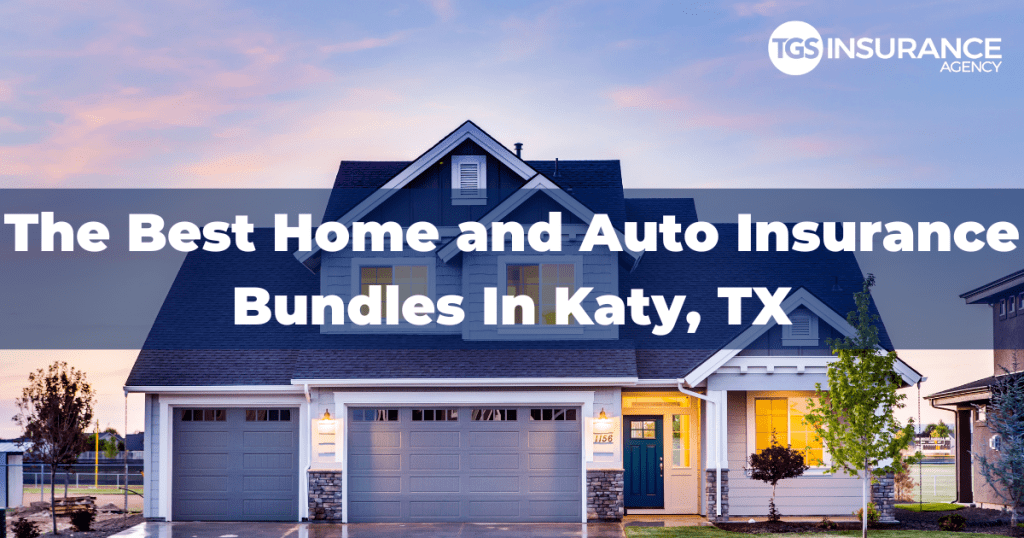 Homeowners in Katy, Texas, have many insurance options, but finding the best home and auto insurance bundles in Katy, Texas, can come with its challenges. Comparison shopping is a great way to find the lowest rate available, but how do you know which deal is the best? What insurance policies allow you to save money without sacrificing your coverage options? As consumers shop for the best deal available, it becomes clear that there are plenty of options, and deciphering the right company for your needs can be difficult.
When you are looking for home insurance rates, it is important to remember that no two quotes will be the same. Everyone has a unique situation and factors that will contribute to your monthly payments, such as where your home is located, your credit score, the value of your home, and the valuables being insured. Auto insurance policies have additional factors, including the type of vehicle you are insuring and your driving record.
Using a single insurance carrier can leave you in the dark. When you use an agency that works with many established insurance companies to bring value to its clients, you benefit from having an agent working for you by comparing the coverage you need throughout multiple companies to deliver the lowest rate possible in the market. Having an agent bundle your policies gives you automatic savings, but the benefits of an agent don't stop there. Should your insurance rates begin to climb when it is time for a renewal, your agent will work for you to find the same coverages you enjoy while continuing to save money. You never have to worry about paying too much for insurance again.
How Katy Shops for Home and Auto Insurance
TGS Insurance helps streamline the process for homeowners by taking the stress out of comparing rates and presenting a reliable quote promptly. There are no unnecessary waits, no excessive forms asking for a ton of information, just a direct look at your personalized quote for the best deal available.
To shop home insurance policies, we collect your home address, and a few clicks later, you can have a live quote that is provided in seconds. Locating your best auto insurance rate is also a breeze as we only need information such as your name, date of birth, and the vehicle you wish to insure to present a personal quote right to you.
The Advantages of Bundling Your Home and Auto Insurance Policies
Bundling your home and auto insurance policies comes with some great advantages. The most obvious is that of savings. Saving money each month is made possible just by bundling itself and can help you do so without losing the coverage you need.
In addition to saving money, bundling your insurance can help you keep your insurance. Policyholders may find themselves in an unfortunate situation should they be found to have submitted an abnormally large amount of claims on a single policy. Many insurance companies may drop you as a client should this occur. Policyholders increase their chances of remaining insured by a particular company when they bundle multiple policies, as your provider is less likely to release a customer who uses multiple products.
Katy's Best Home and Auto Insurance
The best home and auto insurance bundles in Katy come from TGS Insurance. We serve over 7,000 homeowners in Katy with an average policy costing $1,654 a year on their home insurance- well below the area average, which is right below $2,200 a year. Car insurance policyholders can save $1,237 a year for even more savings! You can even bundle a flood insurance policy or windstorm coverage for more protection and savings. TGS Insurance also provides our home insurance clients with automatic, customizable write-in protection against windstorm events with a 2% windstorm/hail deductible. Contact our agency today and learn more about how TGS Insurance can save you money and protect what matters to you! 
Instant Home Insurance Quote
Recent Home Insurance Articles: