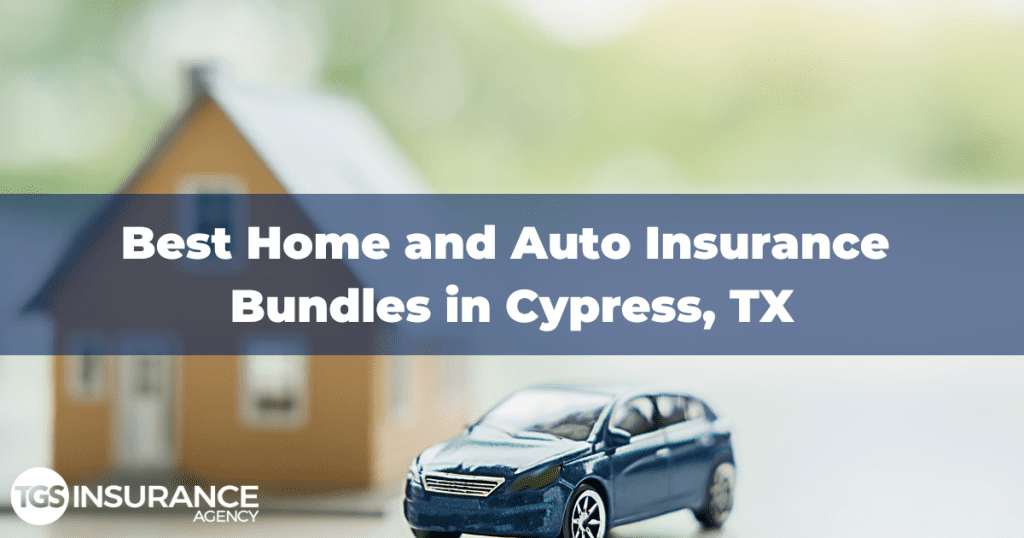 Searching for a home and auto insurance bundles in Cypress to fit your needs, can be a painstaking process. From ensuring that you are getting the best deal and coverage that will keep you, your home, and your vehicles safe to sifting through a vast sea of various insurance carriers. Consumers are up against it when looking for the best deal.
Shopping competitive rates for home insurance doesn't have to be difficult, but with no two quotes being the same due to a range of personal factors such as your credit score, where your home is located, and the amount your home is worth, including the valuables you wish to insure- things can get complex. And if you are also looking for the right auto insurance policy, these variables multiply because of additional factors, including your driving record and the type of vehicle you wish to insure.
Consumers can benefit from using an insurance agency instead of a single insurance carrier by using a qualified insurance agent to shop through various carriers to find you the best home and auto insurance policies and save you money each month. Bundling itself can save you money when you combine policies, and should your rates happen to increase when it's time to renew your policy, your agent will help you shop to keep the same coverage but without the increase in cost every year.
Shopping for Home and Auto Insurance in Cypress
Taking the bother out of comparing coverages is exactly what we do here at TGS Insurance. Through minimal effort on your part, you can receive a fast, reliable quote delivered directly to you. No 72-hour delays, no information overload, and simply an accurate quote for your home and auto insurance.
With your home address and a few clicks, you can receive a home insurance quote that is fast and accurate, all within a few seconds on your screen. For an auto insurance quote, TGS Insurance delivers a personalized quote from just a bit of information, such as your name, birthday, and the type of vehicle you wish to insure. You can learn more by filling out a form here and receiving your personalized quote quickly.
The Pros of Bundling Your Home and Auto Insurance Policies
The biggest benefit of bundling for homeowners is how much they can save through the process. When you bundle, you keep more money every month and retain the coverages you enjoy for both home and auto. In many cases, this can mean saving thousands of dollars each year!
Bundling also brings the benefit of extra security. If you submit an exorbitant amount of claims for a single policy, insurance companies may decide to drop you as a client. This is an experience no one wants to endure and can add complications and anger during an already difficult time. But by bundling your policies together, insurance companies are more inclined to retain a policyholder that may experience this setback. Bundling multiple lines of coverage helps mitigate the risk of losing coverage when you may need it the most.
The Best Home and Auto Bundles in Cypress
If you want to bundle your home and auto insurance policies to save money, TGS Insurance is your agency. We help homeowners across Cypress every day save more money and keep the coverage options they need to stay protected. We even offer additional coverages such as flood insurance or windstorm coverages that can be bundled for even more monthly savings. On average, homeowners in Cypress save $490 a year, with the average Houston-area savings totaling more than $870 a year on home insurance and $1,237 a year on their auto policy. We even add a customizable write-in protection for all our clients against windstorms for their home insurance policy with a 2% windstorm/hail deductible.
Instant Home Insurance Quote
Recent Home Insurance Articles: