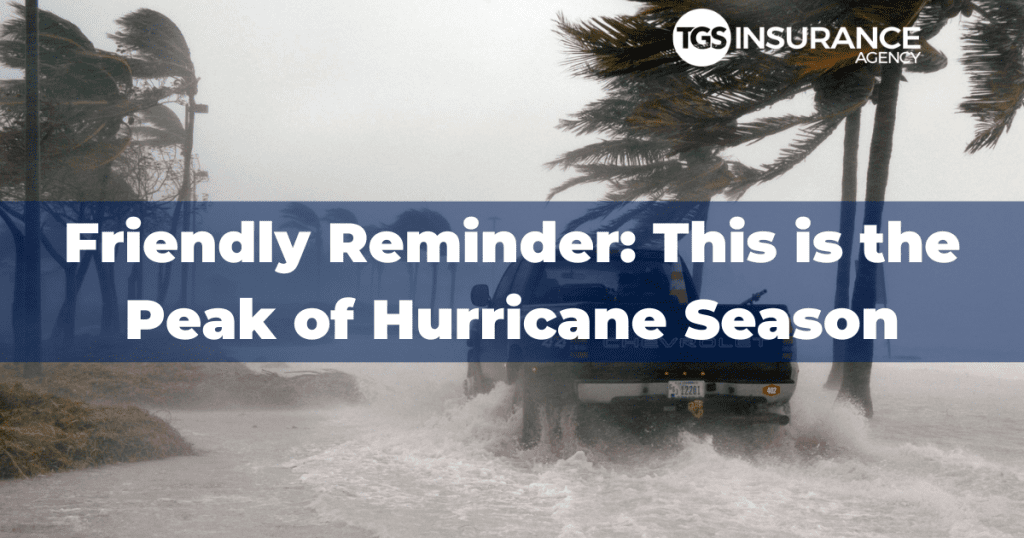 Cooler weather is on the horizon, we are past Labor Day, and football is on our television screens. Fall may be here, but hurricanes are still a real threat to the Gulf Coast, regardless of how much pumpkin decor you might see to make you think otherwise. The National Hurricane Center has the peak of hurricane season in the middle of August, reaching until late in October for the Atlantic Basin. Staying vigilant can help any home prepare, as we have already seen a destructive, volatile season. Stay alert, stay safe, and remember to protect your home with flood and windstorm insurance policies before it's too late.
Stay on Top of the News
Following the National Oceanic and Atmospheric Administration's (NOAA) updates, The Weather Channel and your local news stations can help you stay informed on any involvements that could affect the Tropics or your home. Knowing about storms ahead of time will help you prepare accordingly, which matters more than ever when we are facing the peak of the hurricane season.
Have a Checklist and a Plan
Planning for the worst and hoping for the best is about all you can do regarding hurricanes. These catastrophic, powerful storms can bring torrential rains, winds that can flatten a city, and storm surges that make flooding inevitable. But there are many things you can do to help prepare your home, property, and the ones you love most to survive these storms and overcome whatever nature throws your way. Luckily, TGS Insurance already has a catalog of helpful tips and checklists to keep you prepared and organized during the peak of the hurricane season:
Insure Your Home to Protect Against Hurricanes
TGS Insurance is here to help customers, old and new, find the right policies that help protect the things and people that mean the most to them. Homeowners insurance policies are a great way to help limit your financial burden should a disaster strike but without a flood and/or windstorm policy during a storm event, you may experience gaps in your coverage that will leave you stuck with the costs to rebuild. Our team is ready to help you find the right policies and bundles for even more savings. Contact us today!
Instant Home Insurance Quote
Recent Home Insurance Articles: