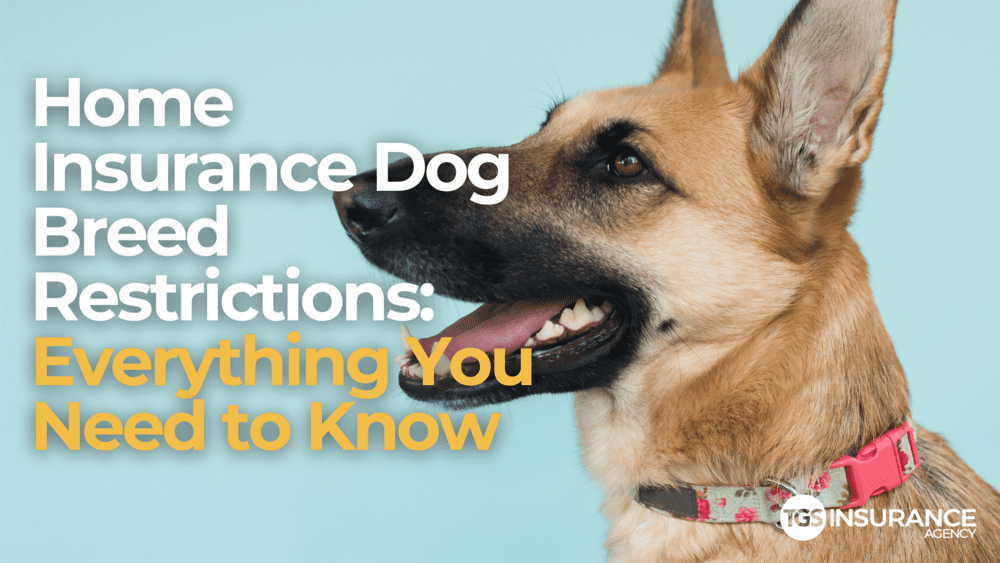 When considering adding a furry friend to your family or looking to switch your homeowners insurance to another carrier, be aware that some homeowners insurance policies don't cover certain dog breeds. Typically, homeowners insurance will offer liability protection in the event your dog bites someone, however, some carriers may require the homeowner to carry a special rider to extend coverage or just may not provide coverage at all. Most insurance carriers have a list of dog breeds they won't cover and are generally considered "high-risk." Some insurance companies don't necessarily have a list of restricted dog breeds but will judge each dog on a case-by-case basis. Many will ban any dog that has a history of being aggressive or biting.
Let's take a closer look at the restricted dog breeds and ways you can have a dog on the ban list while still getting the proper coverage.
Most Common Breeds of Dogs Not Covered on Homeowners Insurance
Here are the most common dog breeds not usually covered or that have restrictions when it comes to homeowners insurance coverage:
Pitbull
Rottweiler
Chow Chow
Presa Canario
Akita
Doberman Pinscher
Wolf hybrids
Mastiff
Wolf
German Shepherd
What To Do If You Own A Restricted Dog Breed
If your insurance provider learns you have a restricted dog breed, many factors will play into the ultimate outcome of how your policy is handled. Most commonly, you will face increased premiums because of the perceived higher risk of your pet. In some instances, you may have to agree to exclusions where, for example, your liability insurance would not cover you in the event of your dog biting a neighbor. In the most extreme instances, you may be refused liability coverage at all.
If you find yourself in this most extreme situation, where you are being declined coverage because of your dog, you have a few options:
#1 Attempt to get an exception
If you have a dog that is on the banned list for homeowners coverage, you may be able to get an exception if: 
The dog has a Canine Good Citizen certificate from the American Kennel Club.
The dog is trained and qualified as a service dog.
#2 Shop for a new insurance provider
Do not get discouraged if your current home insurance provider declines your coverage because of the addition of a new furry family member. There are several insurance providers known to provide coverage in cases where others have declined specifically because of restricted dog breeds including Amica, Chubb, and State Farm. Shopping for home insurance is easier than ever and you have countless options at the click of a button. If the options seem overwhelming, pick up the phone and one of the agents at TGS Insurance will be more than happy to walk you through your options. 
#3 Purchase separate insurance for your dog
If shopping around isn't an option and you are unable to get an exception, there are alternate ways to get coverage specifically for your dog:
Purchase an umbrella liability policy. Umbrella policies are purchased to fill in the gaps from other liability policies and this can include damage from your dog – as with any policy, be sure to be very clear of any restriction upfront.
Purchase a canine liability policy. This policy provides coverage specifically for damages related to your dog whether it be to another person or to property- if this is something that your provider carries, you might be able to bundle it with your homeowners policy for savings.
Not all dogs on the restricted breed list are aggressive dogs and we understand that. Finding the right policy to make sure your dog is covered for any accident can sometimes be overwhelming. Our team at TGS Insurance will work diligently to find you a policy that works best for you with the most coverage for a low rate!
Source: Everquote
Instant Home Insurance Quote
Recent Home Insurance Articles: