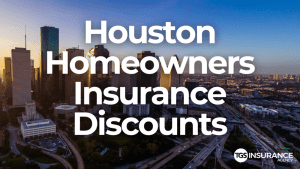 Living in the city of Houston is becoming more expensive so looking for simple ways to save here and there is a no-brainer. Often times insurance is put on auto-pay and auto-pilot but we've compiled a list of Houston homeowners insurance discounts that are worth looking into because you may be leaving money on the table with things you are already doing! Depending on what insurance provider you decide to go with, some may offer home insurance discounts if you bundle with auto or other lines of insurance, or by taking on a few home improvement tasks such as installing a home security system or storm shutters. When you take extra precautions to secure your home against theft or weather-related perils, this means you're less likely to file an insurance claim, thus resulting in a discount. We've compiled some of the most popular discounts that lower your rate without compromising on coverage. 
Bundle Your Insurance Policies
Most insurance providers will lower the price when you buy, for example, your home and auto with the same provider. According to the Insurance Information Institute, you can get anywhere from 5-15% off your premium if you buy two or more policies from the same provider. Combining your insurance policies can be cheaper than purchasing it from different companies. 
Secure Your Home By Improving Your Home Security 
Installing smoke detectors, alarm systems or dead-bolt locks can impact the price of your home insurance policy. Some providers will offer anywhere from 15-20% off your premium if you install high-tech sprinkler systems and a fire/burglary alarm that alerts police, fire or monitoring stations. However before you purchase anything, check with your insurance provider to see if they have any specific brands they recommend using and how much it could potentially save you. 
Have a Good Credit Score
Keeping a stable credit score is not just needed for good financial health, but benefits can include reducing your insurance costs.  Most insurance companies use your credit information to determine the price of your homeowner's policy. To establish good credit, pay your bills on time and manage your credit balances appropriately. 
Make Home Improvements
Insurers might provide you with a discounted rate for your homeowner's insurance if you upgrade your home to make it more sustainable to windstorms or fire and water damage.
In certain parts of the country, you may be eligible to lower your premiums by replacing your roof or installing storm shutters to avoid shattered windows in the event a hurricane happens. Another way to reduce your home insurance policy is by modernizing your plumbing, heating and electrical systems. Ask your insurance provider if any of these upgrades will aid you in lowering your premiums.
Increase Your Deductibles
A deductible is the money you pay out of pocket toward a loss before the insurance provider begins to pay a claim. The higher your deductible is, the lower your premiums are. Most insurance providers will advise a deductible at a minimum of $500. If you can afford to increase it to $1,000, then you could save almost 25%. 
Ask About Additional Discounts
Some insurance providers offer additional discounts that you may be eligible for:
Being a nonsmoker

Being 55 or older 

New homebuyer

Signing up for automatic payments 
Getting a good rate on your Houston homeowner's insurance policy may be a major factor in determining which insurance provider you want to go with. Something to consider is a provider who is reliable and has great customer service. At TGS Insurance, we will make sure you receive the appropriate coverage in the event you need to file a claim. We work with highly rated insurance companies and will find you the best coverage for a low rate!