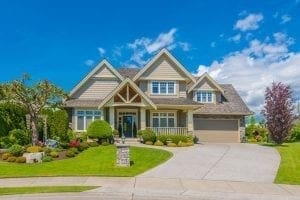 Finding the right home and auto insurance bundles in Houston, Texas can be a frustrating process. How can you be sure that you are getting the best deal and coverage for your home and auto when there are so many insurance carriers to choose from? Consumers are always looking for the best deal and rightfully so! 
There are plenty of competitive rates for home insurance that can be shopped and quotes take a bit to craft with no two quotes looking exactly the same. When you consider the various factors that go into building your monthly quote including your credit score, the location of your home, and the amount your home and valuables are worth, it is easy to see how things can get complicated. Adding auto coverage only amplifies these factors due to the various coverage options that come with auto insurance, driving records, type of vehicle, etc.
When you use an insurance agency as opposed to a singular insurance carrier, you gain the added benefit of having an agent that is capable of comparing your coverage needs throughout a variety of carriers to provide the best possible rate. Plus, you can save just by bundling your coverages from the very beginning! And what's even better? If your rates go up around renewal, your agent will shop your policy around so you always get the same coverage at the lowest rate possible year after year. 
How to Shop for Home and Auto Insurance
Shopping for home and auto insurance has come a long way. Here at TGS Insurance, we take the hassle out of comparing coverage rates by providing you with a fast, reliable quote with minimal effort on your end. No long waits, no unnecessary information, just a clear-cut look at what your quote will look like.
For home insurance policies all we need is your home address and with a few clicks of a button, you can have an accurate home insurance quote delivered to you in seconds. If you are looking for your auto insurance rate, TGS Insurance can also deliver an accurate quote in no time with a few pieces of information including your name, date of birth, type of vehicle, etc. To learn more, fill out our form here to receive a quick, accurate quote.
The Benefits of Bundling Your Home and Auto Insurance Policies
One of the most obvious benefits that homeowners enjoy when they bundle their home and auto insurance policies is savings. You will save money just by bundling and this means more money stays in your pocket each month without sacrificing your coverage.
Another benefit that can be helpful is that insurance companies may end up dropping you as a client if you have an excessive number of claims for a particular policy. This can be frustrating, however, insurance companies are more prone to keep policyholders with this issue if they are bundled with multiple lines of coverage. 
Get the Best Home and Auto Bundles in Houston With TGS Insurance
Whether you are looking to bundle your home and auto insurance policies to save, or add additional, useful coverages including flood insurance or windstorm coverage, TGS Insurance can help you. We save the average Houstonian $870 a year on home insurance and $1,237 a year on car insurance! At TGS Insurance our clients also automatically receive customizable write-in protection against windstorm events written into their homeowners insurance policy with a 2% windstorm/hail deductible. Contact us today and see how TGS Insurance can bundle your home and auto insurance policies all while saving you money in the process.