Instant Home Insurance Quote
TGS Insurance » Homeowners Insurance »
South Carolina Homeowners Insurance
From the salt marshes to the Appalachian Mountains, homes in South Carolina have many different coverage needs. At TGS Insurance Agency, we know how much your home means to you. It contains your memories, family members and you spend so much time there. Full coverage home insurance is one way to give you peace of mind if something happens to your beautiful home. TGS is here to help you find the perfect policy that fits within your budget without skipping on coverages. Below, we will explore the basics of South Carolina home insurance. Have any other questions? Our team of independent insurance agents is here to help you!
What Does South Carolina Home Insurance Cover?
Most home insurance policies include some level of the following types of coverage.
| | |
| --- | --- |
| Dwelling Coverage | This coverage protects your home's physical structure, including walls, roof, and foundation. |
| Other Structures | This covers damages to additional structures on your property, such as detached garages, sheds, or fences. |
| Personal Property | This coverage protects your personal belongings, including furniture, electronics, and other items, from damages or losses caused by covered perils. |
| Personal Liability | This coverage protects you from lawsuits arising from bodily injury or property damage caused by you or your family members. |
| Medical Expenses | This coverage provides financial assistance for living expenses if you are temporarily displaced from your home due to covered perils. |
| Additional Living Expenses | This coverage helps you pay for where you temporarily reside while waiting for your home to be rebuilt to a livable condition after a peril. |
Regarding home insurance in South Carolina, there's no shortage of options. A standard policy typically covers a variety of losses, including damage caused by weather, theft, and accidents. But not all policies are created equal. That's why it's important to work with a knowledgeable agent who can help you navigate the complexities of home insurance and tailor your coverage to fit your needs. Whether you need more protection for your personal belongings or additional liability coverage, we've got you covered.
What Additional Coverages Would I Need in South Carolina?
Since South Carolina is a coastal state with a high risk of tropical storms, hurricanes, and even earthquakes, you want to have them covered. A typical home insurance policy does not cover those disasters, so you need extra coverage. Some of the most common additional home insurance coverages in South Carolina are:
Flood Insurance: The most important exclusion is flood, as many people have learned to their great dismay. Flood insurance may be required if you live in a flood plain. With the help of a TGS agent, you can get the perfect flood policy.
Earthquake Insurance: This is offered as either an addition to your policy or a separate policy with its own deductible. Earthquake insurance will help you replace or rebuild your home and belongings.
Water Backup Coverage: If your home experiences damage from sewage or drain backup, this coverage offers protection from the cost of the damage, fixing the problem, and mold damage.
Personal Property Replacement Cost: This coverage is in addition to your personal property if anything were to be stolen or destroyed. Items that are higher in value- artwork, precious metals- may need this additional coverage to supplement the replacement cost.
How Much Does South Carolina Home Insurance Cost?
The cost of South Carolina homeowners insurance can vary depending on these factors:
Value of your home
Location
Coverage Type
Carrier
Age of your home
Building materials
Credit score and history
And many more…
In 2022, the average cost of home insurance in South Carolina was $1,684 per year among TGS Insurance Agency customers. This is slightly higher than the national average of $1,477.
Buying Home Insurance in South Carolina
The best way to save money on home insurance is to shop your policy with different carriers. Lucky for you, TGS Insurance Agency works with over 55 A-Rated carriers. So you can find the best rate with all your preferred coverage. Our independent agents are experts in collaborating with you to meet your coverage needs and find you the best price.
Is Homeowners Insurance Mandatory in South Carolina?

No, you are not required to have home insurance in South Carolina. But, if you have a mortgage on your home, your lender may require you to have home insurance.
How Can I Lower My Home Insurance Premiums in South Carolina?

Some tips you can use to lower your home insurance are raising your deductible, bundling your policies, installing safety features, and boosting your credit score.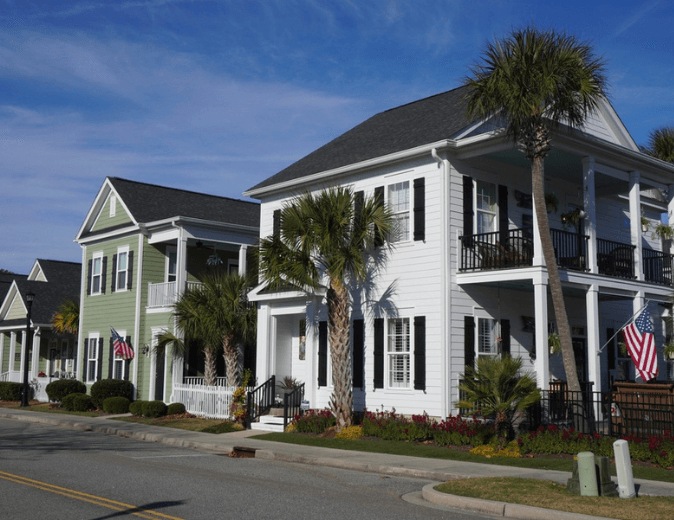 Learn More About Home Insurance on Our Blog:
Looking for More Information on Your Area?