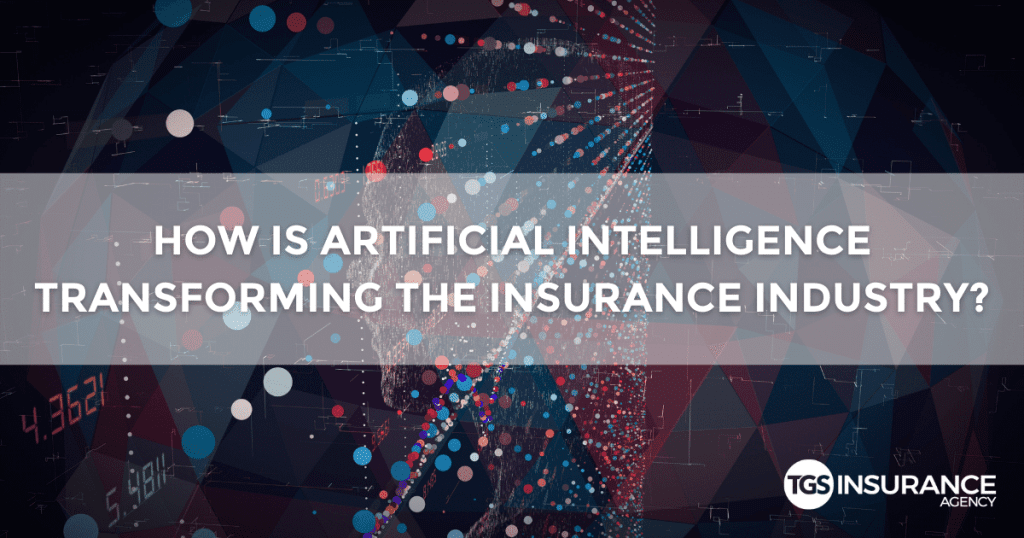 Artificial intelligence (AI) is becoming more commonplace in our world and it's a critical component of our future. If you pay attention to the news at all, you have certainly spent some time thinking about artificial intelligence (AI). If you use a smartphone, chances are you have even interacted with an artificial intelligence system yourself–think Google Assistant, and Siri. The proliferation of artificial intelligence technology has been unprecedented, and shows no signs of slowing down. It is not unreasonable to believe that the advent of artificial intelligence will be looked at as akin to the rise of internet service. In fact, the effects of artificial intelligence is already being felt in various industries, including the insurance sector.
AI-powered predictive analytics are game changers for insurers. Insurance is predicated on data–from credit-worthiness of prospects, to driving styles, accident data and health history. The more an insurer knows about a client, the more accurately they can tailor policies to an individual's specific circumstance. AI-powered predictive analytics allows insurers to build data-based models that divides potential customers into different groups. Those groups can help inform the price of policies. The uses for predictive analytics are only just now being discovered. It's an exciting area to keep an eye on as AI continues to improve and provide innovative insights for insurers.
Another area of the insurance industry that is being transformed by AI technology is the customer service space. AI can significantly reduce costs for insurers by allowing them to automate a portion of their customer-facing processes. For example, AI chatbots can be used to engage with potential customers, alleviating the need of having to pay an employee to do that. While chatbot technology is still in its infancy, it's growing leaps and bounds every day. AI powered chatbots can use natural language processing algorithms and machine learning to improve their conversations. This process will only become more efficient in the future.
AI technology has also lead to substantial improvements in claims processing efficiency. Anyone who has ever filed a claim before knows the pain of waiting for that claim to be processed. In fact, claims processing speed is one of the most common critiques levied by customers at their insurers. Using AI-powered algorithms to assess, analyze, and process all kinds of claims, insurance companies can reduce the processing time from approximately 15 days to only two or three!
Experts estimate that insurance fraud costs the insurance industry roughly $40 billion a year in the U.S. alone. AI has the potential to significantly mitigate this cost by analyzing massive amounts of data including customer history and patterns that will allow it to quickly and effectively identify potential instances of fraud. Even a small percent improvement will save insurers millions of dollars every year.
From smart assistants to self-driving cars, artificial intelligence is changing the world around us. As the technology improves the importance of its impact will continue to grow as well. AI-powered tools are already making a big difference in the insurance industry. It is going to be exciting to watch them continue to improve the lives of insurers and customers alike.
As always, if you want to learn more about your insurance policies, or inquire about different coverage, we encourage you to reach out to TGS Insurance. Our team of industry experts can find policies for any risk or situation while keeping your budget in mind! Visit our website to get your hassle-free quote.
Instant Home Insurance Quote
Recent Home Insurance Articles: