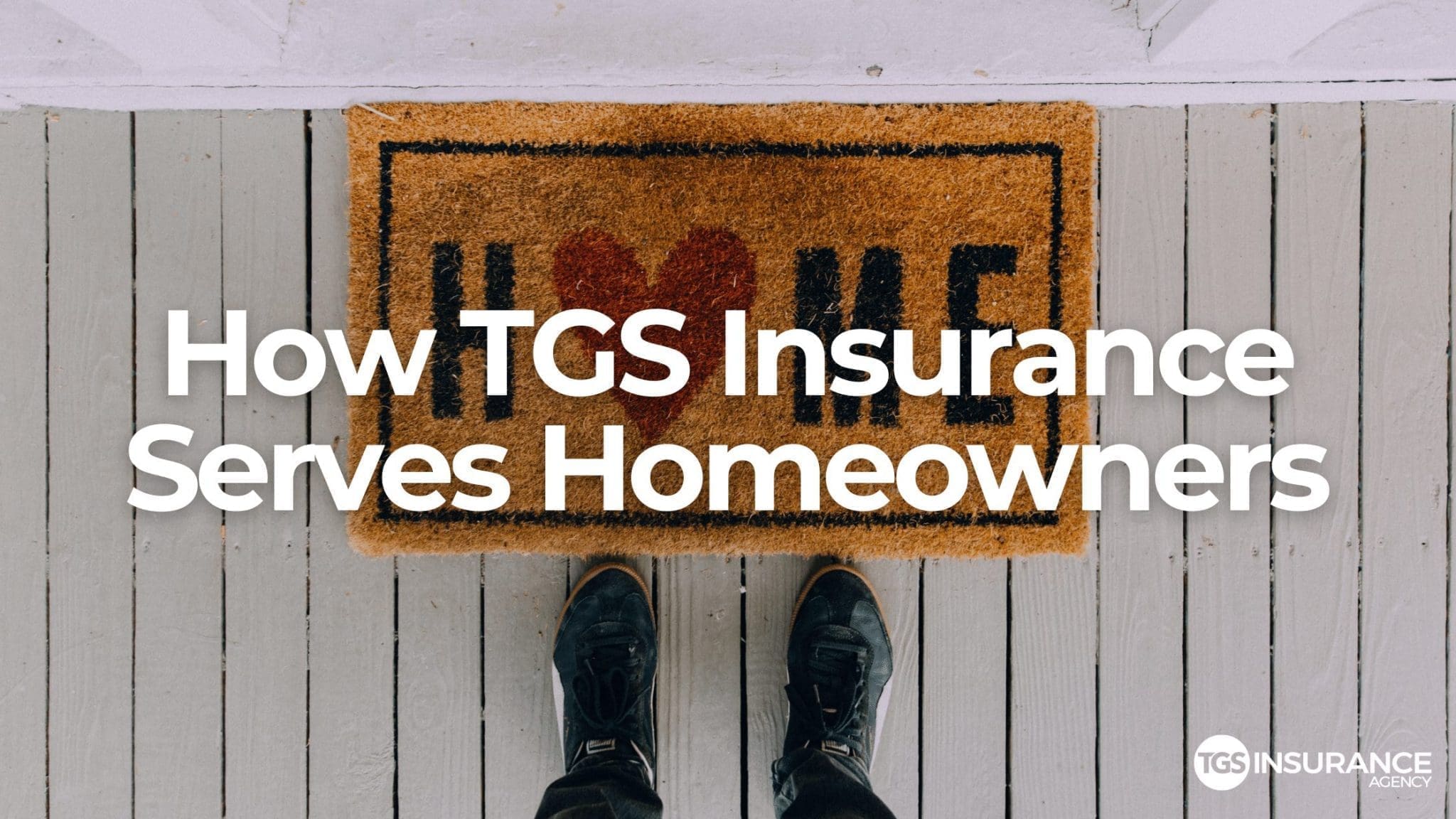 Searching for homeowners insurance can be a daunting task. Everyone wants to know how to save on home insurance- and we have the answer! There are plenty of companies out there, and ensuring you get the right coverages for your home and everything for the best price is no easy feat. But TGS Insurance is here to help. We pride ourselves on being a resource for our clients and assisting newcomers. But we bring more than just a homeowners insurance policy to the table. When you enroll with us, you get peace of mind knowing that you are not only covered but are ready for whatever life throws your way, all for the lowest price available. The average homeowner saves $870 a year when switching to us, take a closer look at how we do it and what other benefits you'll receive when you enroll with our agency.
Save Time and Money With TGS Insurance
One of the most obvious benefits we offer is the opportunity to save money. There are a lot of insurance companies that make this claim. However, we can prove it. Beyond our 14,000 and growing customer base that saves almost $900 a year on their homeowners insurance company, our tried and true method works for you! We've even got over 1,500 verified reviews on TrustPilot to show that we deliver on our promise.
To find the best homeowners insurance option for your home, you would need to sift through multiple carriers, compare their rates, identify the coverages they offer that you need to stay protected, and then determine which brand is right for you. Alternatively, you could go to a singular brand and sign up with whichever coverage they recommend. We do things a bit differently here.
We can compare shopping for your home insurance coverage through the relationships we have built with more than 35 A-rated (or better) insurance brands. Because we work with so many top-rated brands, we can find you a great home insurance policy in no time at the best available rate in the market. Different homes have different specifics and needs; each insurance brand weighs the risks of insuring your home differently. Overall, your monthly premium is determined by the perceived risk by your insurance carrier, and because there are so many variables to calculating these risks, there can be vast differences in the price you'll pay. By comparison shopping, we can offer you the best price without cutting your coverage every time!
Keep Your Coverage Without Rate Increases Year After Year
Helping our customers save on their home insurance policies is one thing, but keeping them saving year after year is another. TGS Insurance provides you with a dedicated agent that is here to ensure you have a smooth enrollment and will also be there for you. Year after year, if you are facing a rate increase for your homeowners insurance, a common occurrence within the industry, your agent will revisit your policy, comparison shop all over again, and find you the lowest rate on the market without cutting your coverage or find something with even more coverage.
TGS Insurance Provides a Personalized Approach to Your Coverage
The resources available to our clients are unlike any other. Different insurance brands offer different coverage options, and with a singular brand approach, you may be left without all the coverage options you need. Similarly, if you are overinsured, you could be paying for coverages you may never need and wasting money. TGS Insurance assesses the needs of each of our clients to provide a customized home insurance policy crafted to fit your specific needs. We also offer unique coverage options not found everywhere else:
Windstorm/hail coverage comes automatically with our home insurance policies offered with a 2% deductible for our clients.
Your home insurance does not cover sewer backup and sump pump failure. Luckily, water backup coverage is a unique and inexpensive add-on that can protect your home from these costly events. $25-$50 a year can provide your home with coverages starting at $5,000.
As we've seen in recent years, floods are devastating, no matter how safe you think you are. With TGS Insurance, you can shop among private and government-issued flood insurance policies to protect you during extreme weather events. Our average customer pays about $528 per year for flood insurance.
These are just a few of the most popular examples of how we work with homeowners to provide a custom approach to your protection. Here at TGS Insurance, we craft policies with you in mind.
Bundle Your Home and Auto Insurance Policies for More Savings
Comparison shopping is an amazing tool when it comes to finding the lowest rates available, but if you want to see even further discounts, bundling your homeowners insurance policy with an auto policy or umbrella policy can help you receive not only better rates but also better coverage in more ways than one. We build bundles for our customers that can provide peace of mind from the protection they offer while saving you monthly money.
Get a Homeowners Insurance Quote in Seconds
Want to see how to save on home insurance with TGS Insurance? With only your address and a few seconds of your time, we can produce an accurate, customized home insurance quote for your home. Click here and see how much you can save on your home insurance policy.
After creating your quote, our agents can customize it with just a bit more information to craft personal coverage to you and your home. We help homeowners across the state of Texas every day and win business due to our high standards of customer service and our ability to save homeowners money. Contact us and see the different TGS Insurance can bring to your home insurance coverage today!
Instant Home Insurance Quote
Recent Home Insurance Articles: