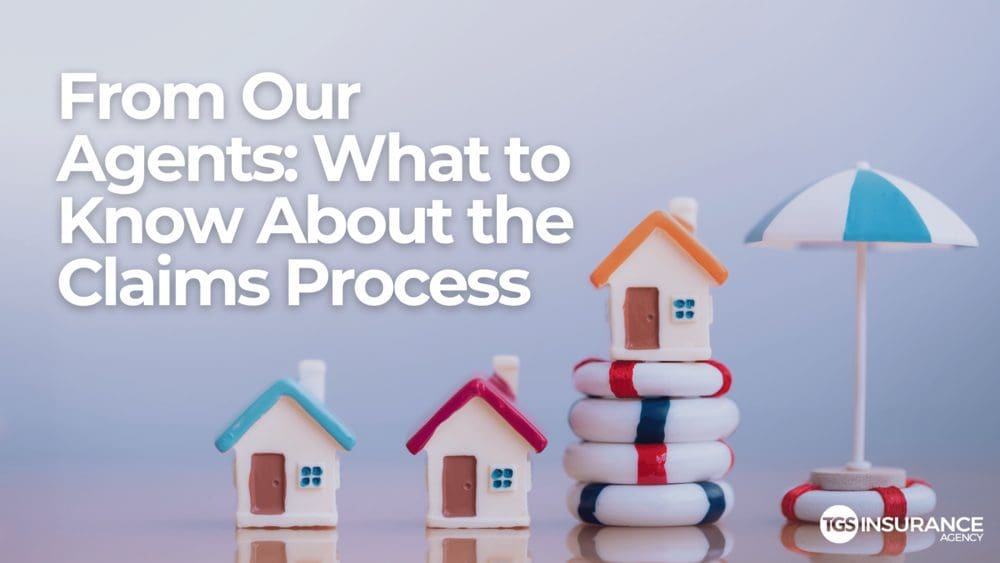 After an accident or disaster strikes, you want to get your day-to-day life back to normal as quickly as possible. This might be your first time filing an insurance claim and you may wonder how the insurance claims process works. We asked our agents to break down four key elements of the insurance claims process you should know before filing a claim.
After an accident or disaster strikes, it's normal to want to get your life back on track as soon as possible. But depending on 
Home insurance is meant to be there as a safety net should you need it. Filing a home insurance claim should be an easy task, but there are some things our agents want you to know about the claims process. If you've never filed a claim or want tips to help expedite it, check out our article on how the claims process works. Below, we've asked our agents what are the most common questions they get about claims and what everyone should know. 
1. Does the Damage Cost More Than Your Deductible?
Most types of insurance policies require you to pay a deductible before the provider kicks in to help pay the rest. However, it's important to understand what your deductible is because in some cases it may not be worth filing an insurance claim at all if your loss is lower than your deductible. For example, if the cost to repair damage in your home is only $500 and your deductible is $1,500, then you should avoid filing a claim because you risk an increase in your home insurance premium. Some carriers, even if you attempt to file a claim without ever following through, will stay on your claims history, resulting in potentially a higher premium. Only file a claim when the damages are more than your deductible and you can't afford to pay for the damages yourself. 
2. Did You Get an Estimate to Access the Damages?
According to the Insurance Information Institute, when you file a claim, your insurance provider will refer you to a claims adjuster, who will verify the loss and provide an estimate on what it will cost to repair the damages on your car or home. Most providers will require that you get at least one estimate, but you can get multiple. We always recommend our customers get an estimate on how much the repairs will be so we can decide if the damage exceeds your deductible. For example, if you have a pipe that bursts in your home as a result of a freeze, have a plumber and a contractor (or multiple) come out and provide an estimate to fix the damage so you have a good idea of what it will actually cost to do the repairs. If the repairs exceed your deductible, then file a claim. If not, we'll recommend not filing with insurance at all. 
3. What Coverage Do You Have?
A lot of our customers ask our TGS Insurance agents what type of coverage they have. We can always advise what endorsements you have but we can't recommend what things are covered. Our agents will direct you to your insurance provider so they can give you more information specifically about your policy and what coverage you do and don't have.
4. How Do You File a Claim with TGS Insurance?
At TGS Insurance, we are not licensed in claims to give information about the process. What we can do is advise what your deductible amount is and what coverage is listed on your policies. You can find your provider on our website and more information on how to file a claim through TGS Insurance here.
Stay Insured and Informed with TGS Insurance 
Accidents happen and that can make life a bit overwhelming. Our team is here to help advise you to the best of our abilities on the claims process, offer advice, and direct you to the resources you need. At TGS Insurance, we strive to be your go-to resource for all things insurance, so give us a call at 1-800-846-1882 or contact us here or visit our carriers resource center here. If you're not a customer of ours, what are you waiting for? Get a hassle-free home insurance quote in 15 seconds or less- using just your address! Our average customer saves over $870 per year on their home insurance policies, how much could you be saving?