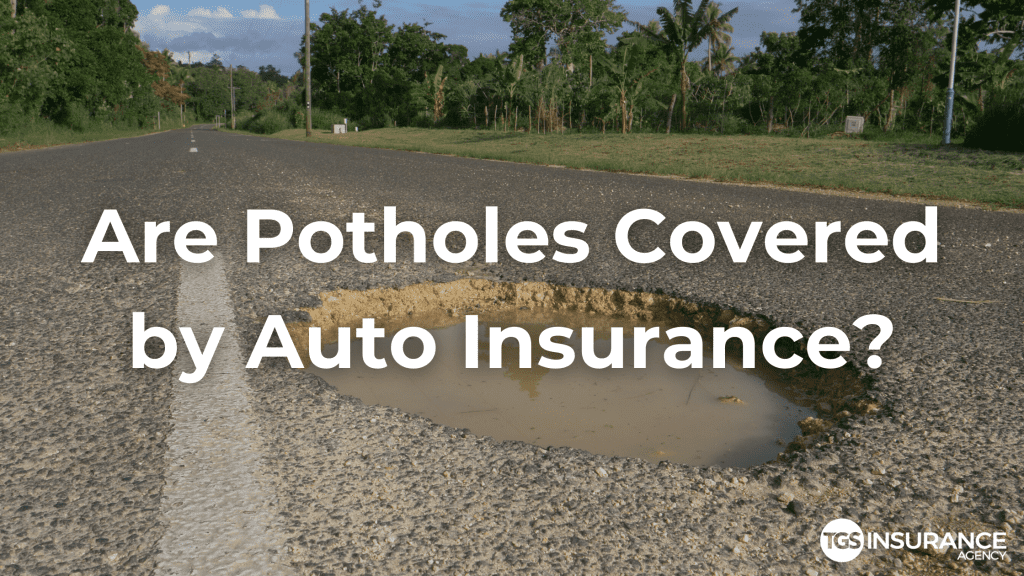 There's no one more hopeful than a driver who has just hit a pothole and is hoping that their car stays intact and tires don't pop! But unfortunately, potholes are just a part of driving and tend to be more widespread during the winter and spring months. The reason being is that the cold winter months increase potholes because of the freeze and thaw cycles that occur. So that leaves drivers with an important question: is pothole damage covered by auto insurance?
Does My Car Insurance Cover Pothole Damage? 
Usually, car insurance doesn't cover things like potholes, unless you have collision coverage. Collision coverage helps pay for damage to your vehicle that occurred from hitting another car or object. ]
Talk to your insurance agent and review your policy to make sure you've got coverage for potholes. Depending on where you live, coverage may be excluded.
How Does My Insurance Cover Pothole Damage? 
If you have collision coverage, your insurance carrier could categorize any damage from a pothole as a "single-car accident." Be sure to document everything if you decide to submit a claim for pothole damage. Document the damage, the pothole itself, the weather conditions, etc. Keep in mind, the damage will have to exceed your deductible to get any sort of financial assistance from insurance and it will be added to your claims history- which could result in raised rates at your renewal.
How Does a Pothole Damage My Vehicle?
Hitting a pothole with your car can be nothing but an annoyance, or cause some serious damage. Depending on what speed you hit a pothole at or how deep/big it is, you can damage your alignment steering, or suspension systems, as well as damage your tires or rims. Hitting a pothole can even result in your engine shifting resulting in thousands of dollars worth of damage.
How Do I Know If My Car Has Pothole Damage?
Signs that you've got pothole damage include your car pulling in one direction, loss of car control, low tire pressure, bulges in your sidewalls, dents in your rims, or uneven wear on your tires. If you suspect your vehicle has any damage from hitting a pothole, it's best to take it to a mechanic to have it looked at. Ignoring potential issues could cost you.
Get The Most Car Insurance Protection With TGS Insurance
Your auto insurance policy is meant to protect you from anyone and anything on the road, including potholes. Talk to a TGS Insurance agent today about your auto insurance policy and get something that's packed with all the coverages you need, at a price that doesn't break the bank. Our average Texas driver saves $1,237 per year! Don't wait, get your hassle-free auto insurance quote today.