TGS Insurance » Auto Insurance »
What Is Property Damage Liability Coverage?
Property damage liability, often referred to simply as 'PD,' is one of the major coverage types on your auto policy. This coverage helps to pay for damages that you cause to someone else's vehicle or property.
Examples of what is covered:
Repairs for damage caused to someone else's vehicle
Resolving destruction to other property such as businesses, houses, fences, lamp posts, mailboxes, etc.
Attorney, court, and other legal defense fees incurred for the property damage claim
It is important to note that property damage will not cover damage to your own vehicle. Coverage for your own property falls under comprehensive and collision coverage, which you pay for separately.
Is Property Damage Liability Required?
Yes, property damage liability is a required coverage (in most states) on your auto policy that is mandated by state laws. Liability limits are usually written as a series of numbers such as 30/60/25. The third number represents the required coverage limit for property damage, written in thousands. In this example, the PD coverage limit would be $25,000. The minimum requirement for coverage limits varies from state to state
In Texas, you are required to carry at least $25,000 in property damage liability insurance.
Nationwide, coverage limit requirements range from $5,000 per accident to $25,000 per accident. $25,000 per accident is the most common property damage liability coverage limit required and is the law in 22 states.
If the damages you cause exceed your coverage limit, you will have to pay the difference out of pocket. You can purchase limits higher than the minimums set by your state to reduce the chances of having to pay out of pocket for any gaps. Keep in mind that higher limits will come with higher premiums.
Related Reading: When to Increase Your Liability Limits on Car Insurance
Get The Right Coverage Combination For Your Auto Policy
At TGS Insurance, we work with over 35+ A-rated (or better) auto insurance carriers to find you a policy that provides you the coverage you need at a rate that doesn't break the bank. Your dedicated agent will give you the best coverage solutions for your situation because we don't believe in a one-size-fits-all auto policy. Whether that's a bare minimum policy or an all-encompassing policy with the most coverage available- we've got you covered.
Get your hassle-free quote today and see why over 15,000 Texans trust TGS Insurance for all of their insurance needs!
Property Damage Liability FAQs
Does Auto Property Damage Liability Coverage Have A Deductible?
No, property damage liability insurance does not have a deductible
How Much Liability Insurance Do I Need For My Auto Policy?
Ideally, you will want to have enough liability insurance to cover your net worth.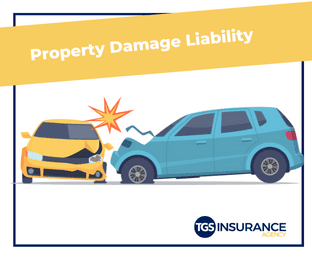 Learn More About Auto Insurance Coverages:
Most Recent Auto Insurance Articles: