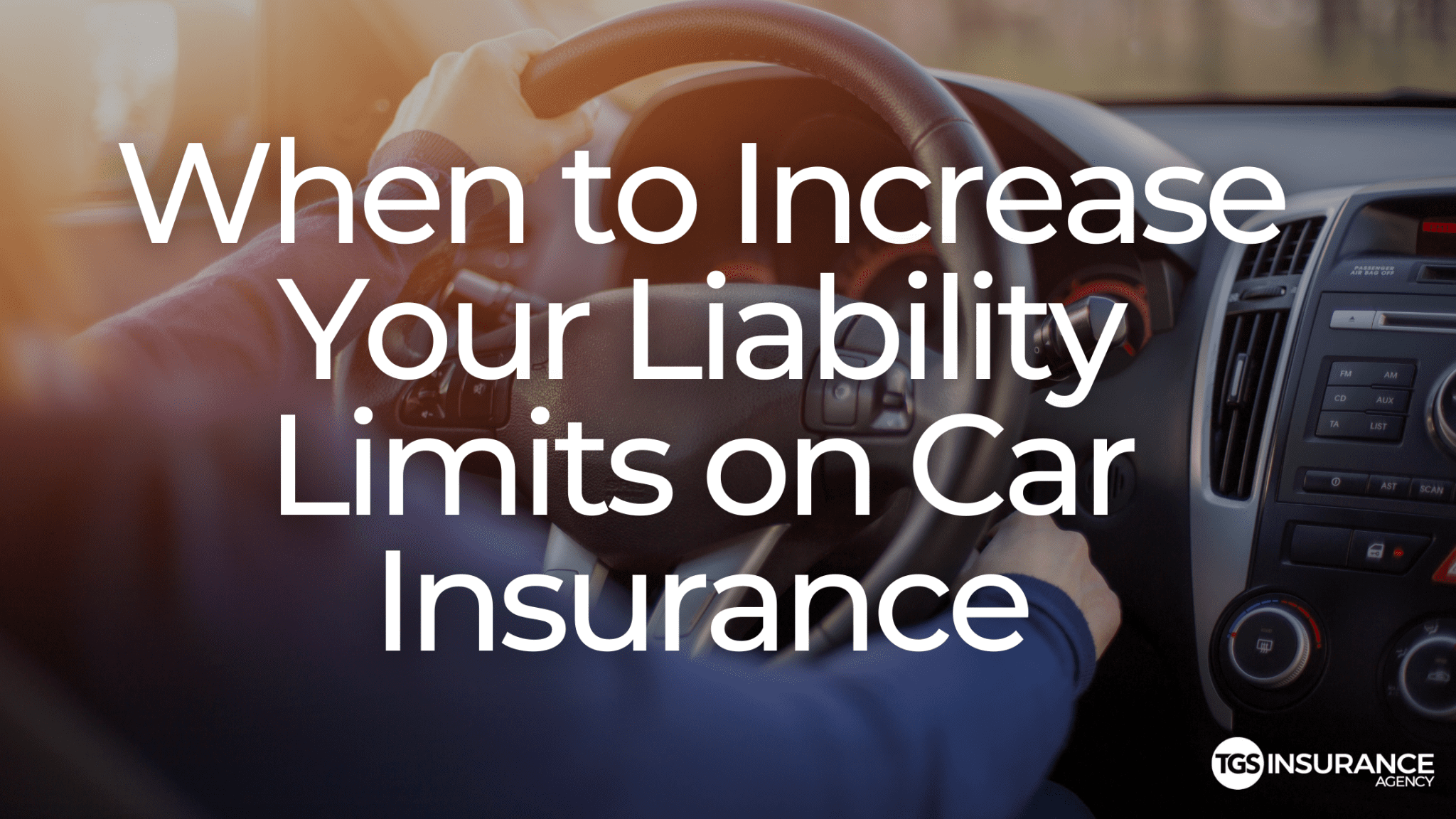 When you look at your auto insurance policy, it's imperative that you not only review your deductible and coverages but review when to increase your auto liability insurance limits as well. It's easy to scale back on your liability coverage to save some money, but in the event you cause an accident, you're going to want as much liability protection as you can get in case the other party tries to sue. Let's review the key things you need to know about when to increase your auto liability insurance and when you should increase your coverage amounts. 
What is Liability Car Insurance?
First of all, what is liability car insurance? Liability insurance will provide coverage for damage and/or injuries you caused from a car accident. It comes in two forms: property damage and bodily injury coverages. Property damage liability will cover any expenses for repairing the victim's damaged property. Bodily injury liability will cover expenses relating to the victim's injuries. It's important to know that liability insurance will not cover damage to your own property or your medical bills. If you're looking for that sort of protection, you'll need collision coverage and personal injury protection.
How Much Liability Insurance Do I Need?
Most liability policies have different coverage limits for each and are usually broken down into three numbers such as 25/50/10 or 25,000/50,000/10,000.
What do these numbers mean? We'll explain.
The first two numbers are the bodily injury coverage. The first number is the max your insurance carrier would cover per person involved in a car accident. The second is the max your insurance carrier will cover per accident for all persons involved. The third number is your total property damage limit. If the costs exceed these limits, the victims of the accident could file a lawsuit against you to collect the remaining balance. 
When Should You Increase Your Auto Liability Limits?
So this brings us to our next question: when should you increase your liability limits on car insurance? There are two things you should look at.
Your Assets

The more you own, the more liability coverage you'll want. If you have a lot to lose, like a home or have a significant amount saved, you have a lot to lose should you be in a car accident and someone decides to sue you for an amount that exceeds your liability coverage limits.
For example, you're found at fault for an accident and the medical bills exceeded your bodily injury coverage limits of $25,000 and the total in medical bills is $75,000. The victim can sue you for the remaining $50,000 and should the lawsuit be successful, you may be at risk of losing your home or savings.

Your Driving History

If you've got a driving history peppered with traffic violations and car accidents, you may want to consider either purchasing liability coverage or increasing your coverage amount. Additionally, if you live or drive frequently in a populated city you increase your chances of being involved in an accident, therefore it would be a great idea to increase your liability limit.
On average, auto liability only coverage costs about $450 per year. Depending on how much coverage you want, the average monthly cost can average anywhere between $30-$70 per month. But a few factors can impact that cost, including your carrier, your driving history, how much coverage you want, and where you live. 
Getting the Right Auto Insurance With TGS
At TGS insurance, we believe you should feel confident you're protected against the unexpected and for any situation. Your dedicated TGS Insurance agent will help curate an auto insurance policy that protects you and your assets and then shop your policy across our bank of A-rated carriers to find you the best rate. Shopping for auto insurance and staying insured has never been easier than with TGS Insurance. Get your hassle-free auto insurance quote today!
Instant Home Insurance Quote
Learn More About Auto Insurance Coverages:
Get A Free Auto Insurance Quote Today:
Recent Auto Insurance Articles: