What Is Uninsured and Underinsured Motorist Coverage?
According to a study by the Insurance Research Council, nationally, 1 in 8 drivers on the road is driving without insurance. In the state of Texas, the odds are only slightly better, with 1 in 12 drivers failing to obtain any auto insurance before hitting the roads. So what happens if one of these irresponsible drivers causes an accident?
Uninsured motorist (UM) coverage and underinsured motorist (UIM) coverage are types of auto insurance that you can add to your policy. This coverage is intended to provide protection if you are involved in an accident where the at-fault driver is uninsured or not insured enough to cover your medical and vehicle repair costs.
Related Reading: What is the Penalty for Driving Without Insurance in Texas?
What is the Difference Between Uninsured and Underinsured Motorist Coverage?
The difference between uninsured and underinsured motorist coverage is whether or not the driver that is at-fault has no insurance or not enough insurance. The terms of what is covered by the two types of insurance does not really vary. Uninsured and underinsured motorist protection provides coverage for your injuries, your passengers' injuries and damage to your vehicle.
Uninsured Motorist Coverage: protects you and your property after an accident in which the at-fault driver does not have car insurance
Underinsured Motorist Coverage: protects you and your property when the at-fault driver has insurance but not enough insurance to cover all the damage.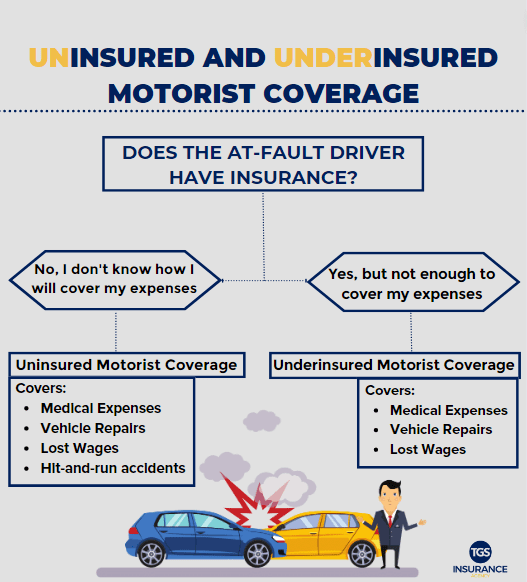 Uninsured motorists coverage also helps pay for hit-and-run damages when the driver cannot be found. Underinsured motorist coverage steps in when you are in an accident and the at-fault driver's liability limits are too low to cover all of the damages. Overall, the important part of having these types of coverage is so you are not stuck paying for medical expenses or vehicle damages that are not your fault.
What Are the 2 Types of Uninsured and Underinsured Motorist Coverage?
Similar to auto liability coverage, uninsured and underinsured motorist coverage involve two parts: bodily injury and property damage.
UM/UIM bodily injury (BI) may pay medical bills for both you and your passengers.
UM/UIM property damage (PD) may pay for damage to your vehicle.
Do I Need Both Uninsured and Underinsured Motorist Coverage?
You are able to decide if this is coverage you want on your policy. In Texas, it is required that insurance agents offer you both uninsured and underinsured motorist coverage. If you do not want it, then you must submit a denial in writing.
There is no other type of auto coverage that protects you from uninsured or underinsured drivers. If you want to proactively plan for the unexpected, then this is a wonderful addition to your policy. The peace of mind this coverage provides could be worth having. No one wants to be stuck paying for damages and medical expenses that someone else causes. 
Get The Right Auto Insurance with TGS Insurance!
Don't let the complications of insurance steer you away from getting the right auto insurance coverage for you. We work with over 55 A-rated (or better) auto insurance carriers to find a policy with the coverage you need at a rate you can afford. Use our hassle-free auto quote tool to get a fast and accurate quote today!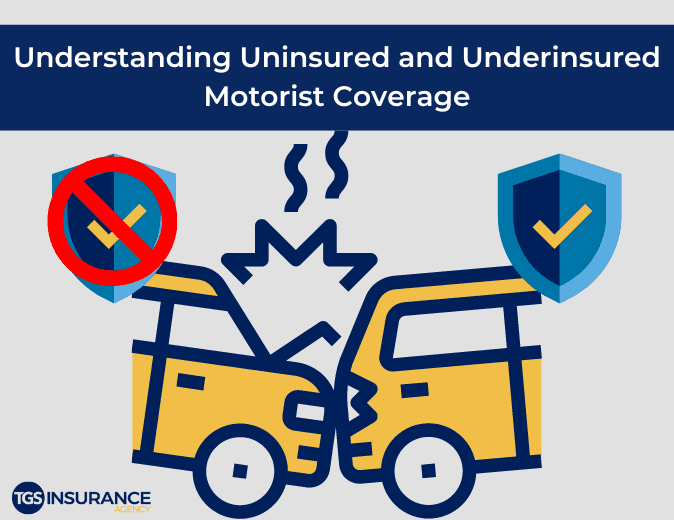 Learn More About Auto Insurance Coverages:
Recent Auto Insurance Articles: