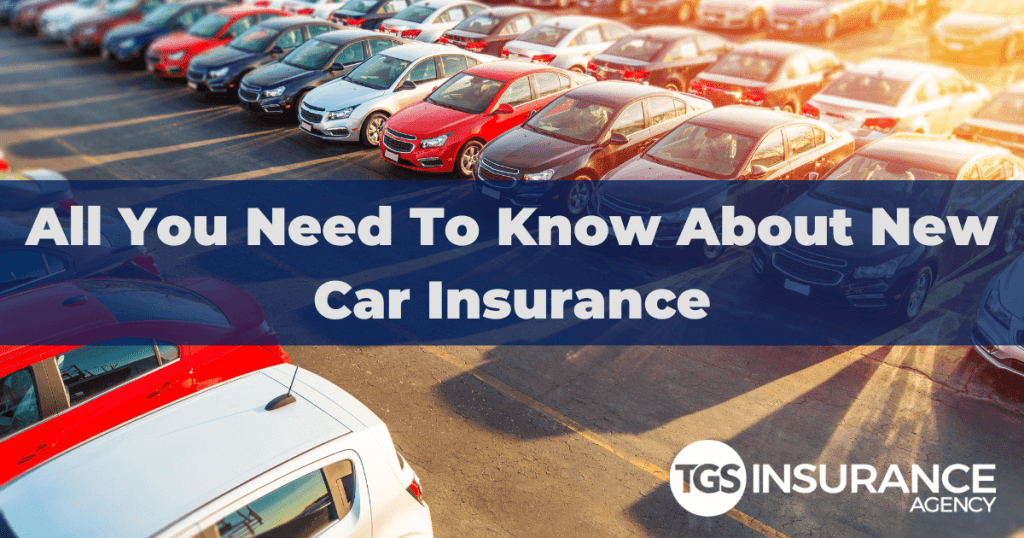 Purchasing a new car is an exciting time for any motorist. Whether it's your first time enjoying the independence from the open road or finally purchasing your dream automobile, driving a new car off the lot is special. There are many moving pieces to purchasing a new vehicle, including negotiating a price, picking out your features, and figuring out new car insurance.
Staying protected is important for all motorists. Due to rising costs involved with the labor to repair vehicles, the cost of parts, and the astounding rise in medical costs, a fatal car accident can cost you over $1 million. It's probably the last thing you want to worry about when shopping around for a new ride, so here is what you need to know when getting new car insurance.
When Do I Need to Purchase New Car Insurance in Texas?
Texans do receive a car insurance grace period when purchasing a new car. However, it is important to remember that while this period may range from a couple of days to a month, each insurance company will have its own requirements. You also should not depend on the grace period as an absolute, and obtaining coverage should be done as soon as possible.
For many motorists, financing is a common path for paying for a new car. For those who are financing, having current insurance before you sign may also be necessary to present to your lender. The current insurance you possess should be enough in most cases to hold you over through signing for your vehicle and your grace period. Speak with your insurance agent to best understand the terms and conditions set by your provider and your lender to learn more about your financial terms.
Can I Transfer My Car Insurance to My New Car?
You can't transfer your current car insurance policy, but you may add a new car to an existing one or purchase a policy for your new vehicle. If you aren't replacing your vehicle, you can expect a much shorter grace period when compared to drivers who are.
How Much Is Insurance For a New Car?
Insuring a new car can be more costly than an older car because it's worth more and has a higher cash value. But if you've got a car loaded with safety features, you could qualify for great discounts on your auto insurance premium!
How Do I Add My New Car to My Insurance Policy?
There are a few ways you can add your new vehicle to your auto insurance policy. Some insurance carriers have an app that allows you to easily add your new car in just a few easy steps.
Others will ask that you log into your insurance account on their website to add your new vehicle information. And some insurance providers prefer that you call your insurance agent directly. At TGS Insurance, we'll handle all the nitty-gritty details for you to enjoy your new ride!
What is the Minimum Car Insurance Required in Texas?
Liability coverage is required by all motorists to remain legal in the state of Texas. These policies will grant you protections of $30,000 per person for injuries, up to $60,000 per automobile accident, and as much as $25,000 of coverage for the damage suffered by property.
Related Reading: Understanding Texas' Minimum Auto Insurance Requirements
Having the minimum limits is a great place to start, but it leaves much room for additional out-of-pocket expenses. Making sure your coverage is tailored to fit the repair costs for your vehicle is vital.
How Can I Save Money on My Car Insurance Premium?
You can save money on your car insurance premiums in many different ways.
Take advantage of discounts! You can reduce your rates by safe driving, optimize good student discounts and even get usage-based car insurance.
Improve your credit score! Better credit = better rates! That is seen across most insurers and can help you keep your rates as low as they can go.
Drive safe and Avoid Tickets! Avoid surprise rate increases by driving carefully. The fewer tickets you get and the more accidents you avoid, your rates will be lower.
Shop Around! There is not just one rate out there for you. See all your options and make it easy for yourself by talking to one of our agents at TGS Insurance. We shop, so you don't have to!
TGS is Here To Help!
Here at TGS Insurance, we comparison shop through our bank of more than 35 top-rated auto insurance carriers to find the best rate promptly for you so you don't have to. We can also bundle your auto and home insurance policies together for maximum savings and if your rate goes up in the future, your agent continues to work for you year after year to find the right coverage for the lowest price on the market.
Start Your Free Auto Insurance Quote Now
Recent Auto Insurance Articles: