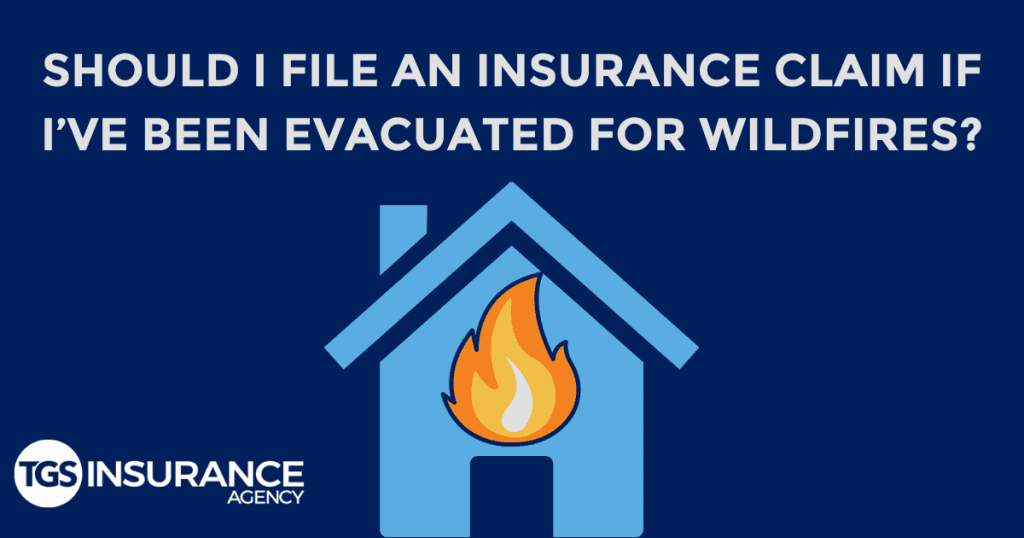 Depending on where you live, wildfires may very well be a common occurrence. Unfortunately, the geographical regions where wildfires run rampant seem to be expanding each year. As such, an increasing number of Americans are being forced to familiarize themselves with the inner workings of insurance claims as they relate to wildfire damage. Knowing that, we've decided to write this article addressing the most common question: Should I file an insurance claim as soon as I've been evacuated for a wildfire?
Is It Worth It To File A Claim?
As with most insurance-related queries, the answer is a bit complicated. That's because there are pros and cons to filing a claim. Let's take a closer look.
While much of the United States has been dealing with an uptick of wildfires over the last few years, California has been hit unusually hard. As a result, the state has been actively encouraging residents who are under mandatory evacuation orders to file insurance claims for additional living expenses as quickly as possible. That's not good advice for everyone.
When Should I File a Claim For Additional Living Expenses?
Most homeowners and renters insurance policies include some sort of coverage for additional living expenses. Those expenses can be claimed to cover things like hotels, food, gas and meals if you've been displaced due to an accident. A wildfire is a textbook example of a time that these expenses can be claimed. However, just because a claim can be filed, does not necessarily mean that it should.
Amy Bach, executive director of consumer group United Policyholders spoke with the San Francisco Chronicle about why many policyholders should hold off filing a claim, even if they qualify.
"Our general rule of thumb: If it's a loss you can absorb, you are better off just absorbing it than potentially putting yourself in higher-risk rating category that can cause you to pay more for years," Bach said.
The Potential Risks for Filing A Claim
The problem is that even if you are qualified, filing a claim goes on your permanent insurance record. The more claims you file, the higher your risk category. Most insurers put a lot of weight on risk category when deciding how much to charge for a monthly premium. In that scenario, you might file a claim after getting evacuated, get money to help cover expenses but end up paying three times that amount over time after your rates go up.
No matter what the situation, it's important to consider all the ramifications of filing a claim. While a successful claim can help you recoup funds quickly, it may cost you more in the long term. That being said, if you find yourself in an emergency situation, and don't have the funds to cover it out of pocket, an insurance claim can be a literal life saver.
TGS Insurance Is Here To Help!
You can't file any claims without the proper insurance policy. To learn more about your current policies, or to open a new one, talk with the staff at TGS Insurance by visiting www.tgsinsurance.com.
Sources:
https://www.sfchronicle.com/business/networth/article/Evacuated-from-the-fires-Read-this-before-you-14839424.php
Instant Home Insurance Quote
Recent Home Insurance Articles: