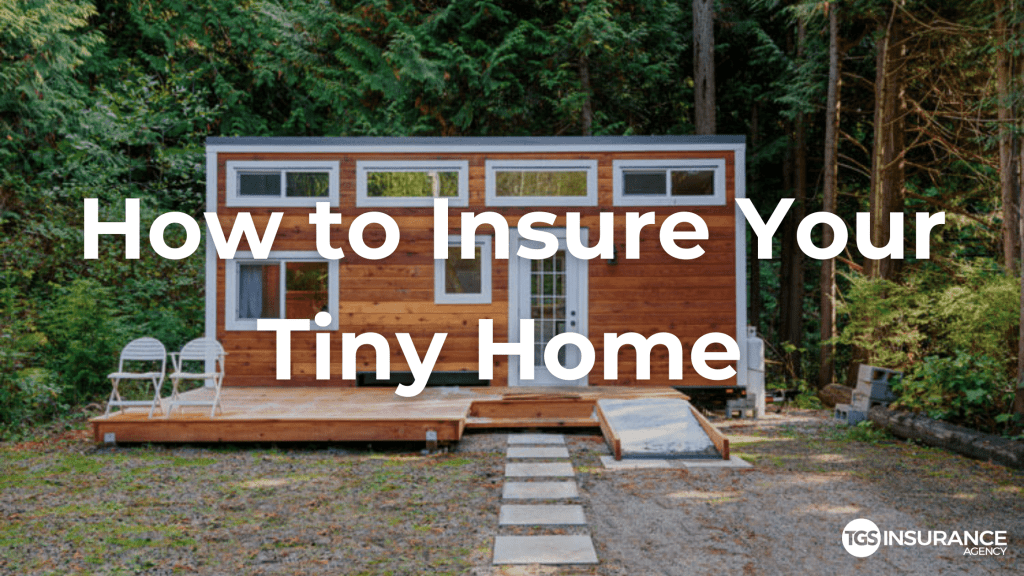 Deciding to downsize into a tiny home can give you a sense of freedom to live anywhere you want and not have to be tied down to one location. You have the opportunity to put your money towards the things you enjoy instead of spending it on a mortgage. But the catch is trying to find an insurance policy that will protect your unique dwelling. Finding an insurance carrier willing to provide you with coverage can be challenging, but here is everything you need to know about tiny home insurance
Zoning Regulations and Building Codes
Searching for the appropriate insurance coverage for your tiny home can get complicated."The tiny house movement is all about people living independently on their unique terms. So it just makes sense that the typical tiny house dweller lives in a structure that does not fit into a box or classification for an existing insurance program." says Darrell Grenz, of Darrell Grenz Insurance.
Essentially all types of housing are required to abide by the local zoning regulations and building code, which establishes a home's classification for insurance. The particular characteristics of a tiny home such as, the size and mobility, do not fit the standard home insurance requirements that are used for traditional home structures and make them ineligible for coverage.
Building Codes and Zoning Regulations in Texas
While tiny homes are not popular in all cities in Texas yet, the Lone Star State has established regulations that are more supportive of the tiny home movement. These regulations and codes are determined by your local jurisdiction.
Spur, Texas has recently become the tiny house capital of America, where the local government voted to do away with most of the building restrictions. The community has attracted tiny home enthusiasts from all over the country who must submit their tiny house design for approval and agree to connect to the electrical grid, water supply, and sewage system. Houses on wheels must also be placed on concrete foundations due to tornadoes.
Several larger cities like Fort Worth and Austin have embraced the tiny home lifestyle. Fort Worth allows accessory dwelling units that are less than 400 square feet. Permits are offered through an in-person application at Town Hall. In Austin, there is no minimum size requirement for permanent tiny homes on foundations. But tiny homes on wheels are classified as recreational vehicles and must comply with RV regulation rules.
As you can see, the location of where you put your tiny home matters when complying with the zoning and building codes. Be sure to do some research on the local zoning regulations and building codes in the community you want to place your tiny home in before making the move.
Personal Property Insurance
Some insurance providers will protect your tiny house on wheels under a personal property policy. This might not be the best option if you are looking to live in it full time or want to move locations frequently, as some insurance providers will require you to have your tiny house on a permanent or semi-permanent foundation and require you to not live in your tiny house full time.
In addition, personal property coverage does not cover towing, which means when you hit the road in your tiny home you will be a liability risk.
Recreation Vehicle Industry Association Seal
If your plan is to have your tiny home be mobile, you can consider RV insurance, but there's a catch. "Many mainstream insurance companies will only cover tiny houses on wheels manufactured by a certified RV builder," says Grenz. Tiny homes on wheels will feature a seal from the Recreation Vehicle Industry Association (RVIA).
Here are a few "good to knows":
An RV is a towable unit crafted for temporary living that's 400 square feet and built according to the strict requirements set for park model RV's.
Since RVs are technically not considered permanent dwellings, most insurance companies provide a "full timer's" package that's similar to a home insurance policy.
Many campgrounds across the country will only allow tiny homes on wheels to park on their property if they have the RVIA seal. This is because their insurance will not cover any costly issues that may arise due to faulty equipment in an uncertified home.
RV Insurance
If you play your cards right your insurance provider may bend the rules for a tiny house without an RVIA seal, but that can be risky. At worst, you may end up paying for coverage that doesn't properly protect your investment if it gets damaged, says Grenz.
But how is that legal? Insurance companies can refuse compensation if an adjuster discovers that your tiny home doesn't meet all the specific requirements that permit you to have coverage. For example, many RV insurance providers require permanent installation of certain types of appliances and facilities, which are also required for an RVIA seal as well. If your tiny house doesn't meet the requirements, any insurance claim you make could be dismissed and you could be left paying out of pocket for damages.
To ensure you have coverage for your tiny home, it's in your best interest to obtain an RVIA seal. Having this certification is proof that your tiny home has been built according to the best standards, which means it's safe to drive on public roads and to live in.
How to Pick the Right Insurance Provider for Your Tiny Home
If you plan on living in your tiny home on wheels full time, then you need a policy that offers the coverage you need for this type of use. Working with an insurance provider that specializes in protection for alternative living structures in all shapes and sizes is your best bet. Before you even build your tiny home, find an insurance provider that can provide you with the proper guidelines to consider when building or buying your dream tiny home. This will help you avoid wasting money on coverage that doesn't even protect you properly.
TGS Insurance Providers for Tiny Home Insurance
At TGS Insurance Agency, we work with over 35+ best-in-class insurance providers to find coverage that is tailored to your needs and budget. We understand that every dwelling, such as a tiny home, has unique qualities that don't always meet the requirements of the typical home or RV insurance policy. That is why we take the time to understand each of our client's insurance needs and find the appropriate coverage for the lowest rate on the market!
We work with a couple of insurance providers that have adapted to insuring the tiny home movement.
Foremost Insurance Group
TGS Insurance offers Foremost insurance, which provides insurance policies for tiny homeowners. If your tiny home sits on a permanent foundation, then your home qualifies for a dwelling fire or specialty homeowners policy. If your tiny house is on wheels and approved by the RVIA, it qualifies for an RV insurance policy.
Lloyd's of London
Additionally, TGS Insurance also sells a specific type of home insurance for tiny houses on wheels offered by Lloyd's of London. This type of policy protects the main tiny home dwelling, separate structures, personal property, loss of use, personal liability, and medical payments to others. However, this policy does not cover earthquakes or theft of the tiny house itself, but your TGS Insurance agent can find you extra coverage to make sure you're protected in all aspects.
As complicated as insuring a tiny home can be, it's important to take the time to find the right coverage for your investment. Even though tiny homes cost much less than the average home, you still invested money into it, and being without coverage could mean a heavy bill for your bank account.
If you are unsure about how to find the right coverage for your tiny home, don't hesitate to contact an agent at TGS Insurance. We specialize in finding the proper insurance policies for each of our client's needs whatever they may be. In addition to finding coverage that is tailored to you and your budget, you get to experience an exceptional customer team that will walk you through every step of the way. Shopping for insurance is simple and stress-free when you work with TGS Insurance!
Source: The Spruce
Instant Home Insurance Quote
Recent Home Insurance Articles: