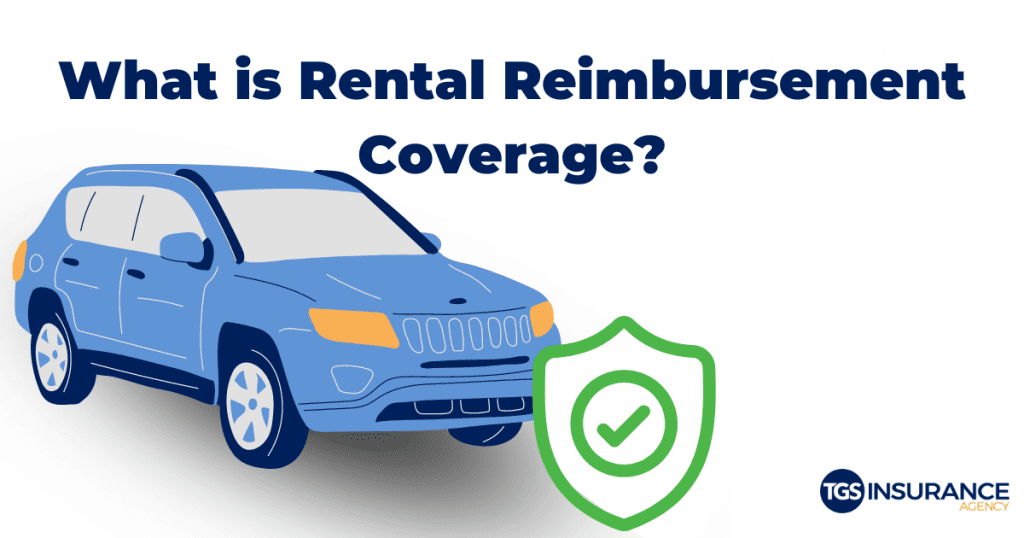 Rental reimbursement coverage helps when you need a rental car if your car needs repairs after a covered insurance claim. Also known as rental car insurance or transportation expense coverage, this coverage will help pay for transportation expenses, public transportation fees, and even rental cars. It is typically a coverage option on an auto insurance policy.
What Does Rental Reimbursement Coverage Help?
Rental reimbursement coverage helps you pay for alternate transportation if you cannot use your car due to a covered loss. You use your rental reimbursement coverage in conjunction with other coverages on your policy.
If You Are Not At-Fault
If a tree branch falling damages your car, you would need comprehensive coverage to cover that claim. After that, you could bring in your rental reimbursement to help pay for the transportation you use while your vehicle is getting fixed.
If You Are At-Fault
In the same vein, if you opt into having rental reimbursement coverage, you can get a rental car even if you are at-fault in an accident. You would file a claim with your collision coverage and send your car off to get repaired. You can enact your rental reimbursement coverage to help cover the costs of your temporary car.
Typically, you choose where you rent your car, but some insurance providers partner with rental car companies. If you rent a car from a partnering service, they may bill your provider directly instead of you. Vice versa, if your provider does not work with certain companies, you may have to pay out-of-pocket at first, then get reimbursed.
How Much Is Rental Reimbursement Coverage?
For TGS Insurance Customers, rental reimbursement coverage averages $30.52 added to their annual premium. How much you pay for rental reimbursement depends on how much coverage you choose to have. According to Kayak, the cheapest rental car you can get in Houston will cost you $30 daily! So if your vehicle takes longer than a day to fix, rental reimbursement already saves you money!
What Are the Coverage Limits for Rental Reimbursement?
All insurance coverages are limited. Your coverage limit is the maximum amount a provider will pay for a covered claim. A factor in your cost would be how much the car you choose costs per day and how long you use it. Let's say your provider allows $40 a day for 30 days of use of your rental car. If you choose a car that costs more than that or has to have the car longer, you will have to cover those extra costs.
In most states, the lowest limit you can receive would be around $30 daily, leaving you with a maximum of $900 in coverage. If you want more, you can opt-in for the highest limits, up to $100 daily, and max out at around $3,000.
Talking to your agent is a great way to see where your cost would fall. There are direct billing processes through your provider and reimbursement options for your coverage. Reviewing your policy is the only way to know your limits.
Is There a Deductible for Rental Reimbursement?
No, there is typically no deductible on rental reimbursement coverage. Your deductible is the amount you must pay upfront when making a claim. If you have an accident, you will likely have to pay a deductible on your collision or comprehensive coverage to get your vehicle repaired. You will not have to pay a separate deductible for your replacement transportation.
How Can I Get Reimbursement Coverage?
Shopping for auto insurance can be confusing, time-consuming, complicated, and inconvenient. At TGS Insurance, we eliminate the need for comparison shopping and timely searches and simplify the process by instantly searching across our top-rated insurance carriers for the right coverage options for your needs. So, whether you're looking to stay legal, fill in the gaps, or save money, our team is here to keep you rolling for less at TGS Insurance. Get started with your free auto insurance quote by providing your address above!
Start Your Free Auto Insurance Quote Now
Recent Auto Insurance Articles: