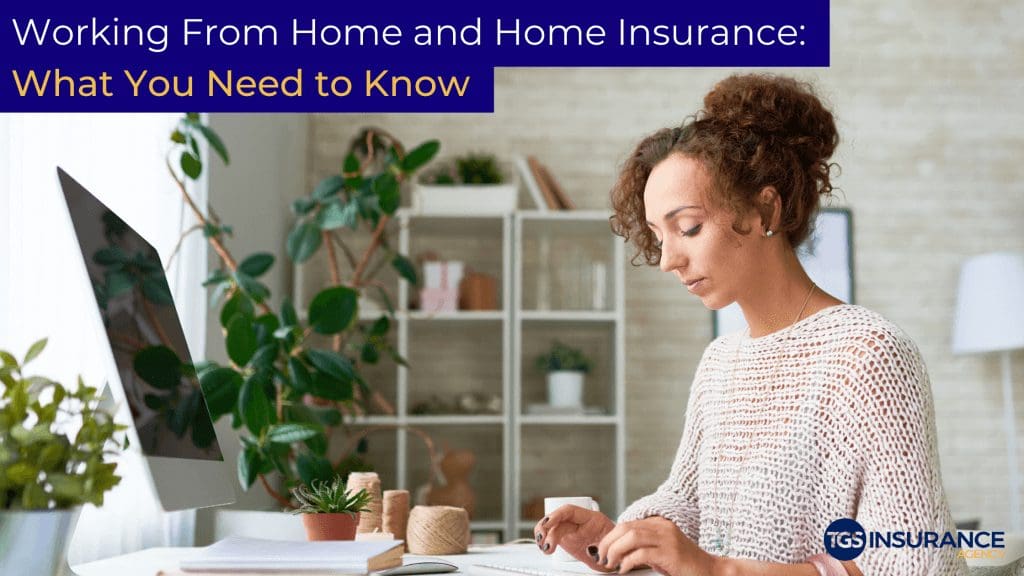 In 2017-2018, the Bureau of Labor Statistics stated that 29% of wage and salary workers could work at home in their primary job and 25% did work at home at least occasionally. However, in 2020 the coronavirus pandemic changed those stats drastically when the entire world was forced to work from home and adapt to the new normal workday. 
Businesses from all over the country have made the decision to have their workforce work remotely to comply with the social distancing rules to maintain the safety of their employees.
Transforming your home into your new office space has become a reality most everyone is familiar with. Some wonder how working from home affects your home insurance policy and the short answer is, it depends on your situation. Here's everything you need to know about working from home and home insurance. 
Working From Home Full-Time and Insurance
Where it was possible, the majority of America's labor force has been asked to work remotely for at least some period of time due to the coronavirus outbreak. When working from home, your company should provide you with basic work equipment such as a company-issued work laptop, desktop monitor, and if you're lucky they might supply you with furniture. 
Typically, company-owned equipment is protected under your company's business insurance policy. This means you don't have to add extra coverage to your homeowners policy for company equipment. 
Now if you are using your personal laptop or computer for work, this is where your home insurance steps in. Most insurance policies have specific coverage limits for business property, but depending on the insurance provider it can range from $2,000-$5,000. This should be enough to cover any losses for your personal work-related equipment, but it is always a good idea to check with your insurance provider.
If your job requires you to sometimes meet with clients in your home, then it is important to realize that in the event one of your clients gets injured on your property your homeowners insurance won't protect you. It is the responsibility of your company's general liability insurance. But it's always a good idea to double-check both with your insurance agent and an HR representative. 
Know Your Coverage
If you are a full-time employee and want to know more about what liability and personal property protection you have, talk with your supervisor to see your coverage options while working from home.
Full-time employees who work from home typically have protection for:
Business equipment provided to you while working from home.

Limited protection for personal property while using it for work-related responsibilities. 

Reimbursement for work-related injuries that happen during work hours.

Liability protection for client injuries on your property. 
The coronavirus has created new challenges for businesses to learn how to adapt to the new normal. That is why knowing the type of protection your homeowners policy offers and the insurance you get as an employee will help you know what to do if an accident happens. 
If you have any questions about your homeowners insurance policy or you want to add additional protection, contact an agent at TGS Insurance. Our team of professionals will find you the best coverage for your home for a low rate. Have a peace-of-mind knowing you are protected with TGS Insurance!