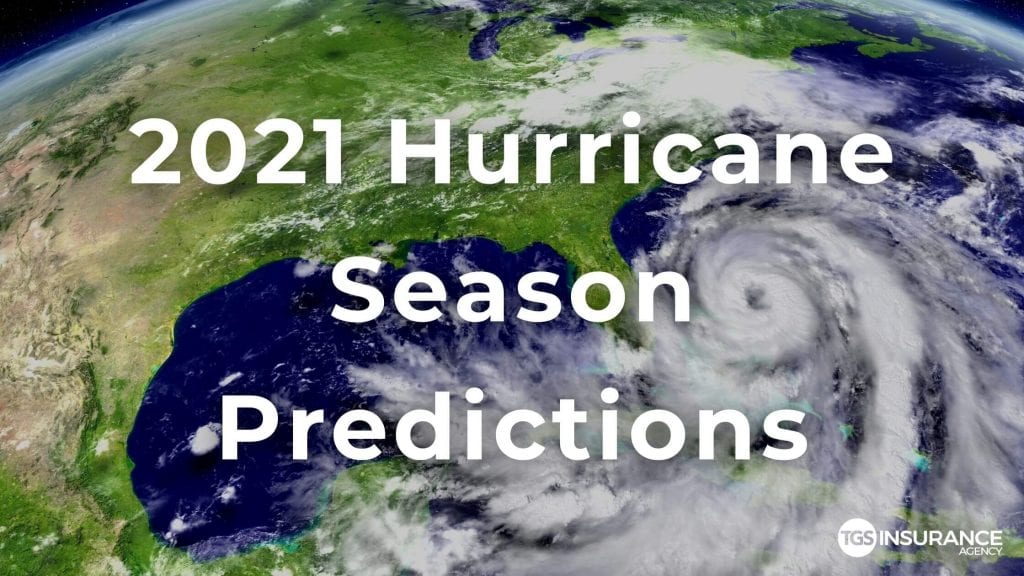 To sum up the expected 2021 hurricane season, we only need one word: active. Thankfully, the upcoming season, officially beginning on June 1st, should not reach the historic heights of 2020. However, Texans should be aware that this year's prediction, according to Colorado State University (CSU), still surpasses the averages of the last thirty years. Breaking these numbers down and we receive the following:
| | | | |
| --- | --- | --- | --- |
| Storms | 30 Year Average | CSU 2021 Predictions | 2020 Storm Season |
| Total Named Storms | 14 | 17 | 30 |
| Total Hurricanes | 7 | 8 | 14 |
| Total Major Hurricanes* | 3 | 4 | 6 |
*Major Hurricanes are any hurricane that reaches category 3 or higher.
The pattern of an uptick in storms coming from the tropics is concerning, to say the least. Homeowners looking to protect their homes are wise to do so as these events can deliver devastating wind and water damage from flooding.
El Niño and La Niña Can Make a Difference
There are a lot of moving pieces to a hurricane but the basic needs for a hurricane to form and survive include warm ocean waters, a low-pressure system rotating air over the warm ocean water, and winds outside the storm to be light enough that they are unable to disrupt it. Two weather patterns defined by the National Oceanic and Atmospheric Administration (NOAA) known as El Niño and La Niña play a part in how many hurricanes we experience here in America. Each of these systems treats those elements that form hurricanes very differently.
El Niño doesn't create hurricanes as much for the east coast and the Gulf of Mexico, and though you can expect rain for the Gulf Coast, warmer water is pushed eastward with fewer tradewinds and more stability within the atmosphere. La Niña on the other hand creates a much more favorable place for hurricanes to develop and grow. This is due to a weakening in wind shear over where warm waters allow for hurricanes to thrive.
Thankfully, the predictions are showing that a neutral weather pattern is most likely during this year's hurricane season, even if La Niña is more likely than El Niño. It's important to remember that these are just predictions and things could go either way. Using these predictions, however, can help us stay prepared by creating plans to protect the people and things we love the most. This includes hurricane insurance to help restore what is lost in the aftermath of a storm.
Protecting Your Home This Hurricane Season
There are several things that homeowners can do to protect themselves during hurricane season. First and foremost, have a plan. Always listen to local and national authorities, but have a preparedness plan for protecting your home and most importantly, keeping everyone safe. This includes a plan for bunkering down when it is safe to do so as well as evacuating when the time calls for it. Here are a few helpful articles we can share to help you stay prepared during the 2021 hurricane season:
Being ready ahead of time is critical to anyone's preparation and this includes protecting your home with the right insurance policies. Hurricane insurance, a combination of windstorm insurance and flood insurance, is built to fill in gaps that can arise in your coverage when relying on homeowners insurance alone. Windstorm protection will help you restore losses from wind or hail damage while flood insurance handles flood events. Considering hurricanes and other storms can provide many different threats related to these perils including gale winds, storm surges, excessive rain, levee failure, and more, having the right policies in place is important for every home. Especially because 25% of all flood insurance claims come from homes not located in high-risk flood zones.
At TGS Insurance, we help homeowners stay protected for hurricane season and year-round with policies that are built to save you money while providing the protection you deserve. We even write in windstorm coverage for every home insurance policy with a 2% deductible we provide our clients to keep them protected against such perils.
Timing is everything and with insurance, it is no different. Did you know that flood insurance policies can take 30 days to go into effect? Or that windstorm providers will not write a policy for homes while there is a named storm in the Gulf of Mexico for homes in Texas? Hurricane season is around the corner and homeowners need to act now for their coverage. TGS Insurance can shop your policies among both government policies and private insurers. Our bank of 35+ top-rated insurance carriers ensures that you receive the best coverage for the lowest price on the market. Contact us today and stay prepared no matter what happens this hurricane season!