Get Your Instant Auto Quote Now
We Only Need Your Name & Address
TGS Insurance
»
Auto Insurance
»
Tomball
Tomball Car Insurance
Tomball, Texas, is one of the top family-friendly suburbs in the state of Texas. Located 45 minutes from downtown Houston, Tomball feels much more rural and secluded than other city suburbs. With Tomball's slow-growing population over the last ten years, it is surprising to see a 57% increase in the annual number of car accidents. Being safe on the roads is key to keeping this eclectic town safe. Having car insurance in Tomball is both legally required and ethically necessary. You want to keep yourself, your passengers, other drivers, and pedestrians safe.
How Much Does Car Insurance Cost in Tomball?
Car insurance in Tomball costs an average of $1,001.87 per year among TGS Insurance customers. Auto insurance rates can vary significantly due to several particulars, based on your vehicle, location, and the coverage you choose, among many other things. Below is an example of some factors that influence your premium and how they do so.
Age/Driving Experience: Youngest drivers will pay the most for car insurance because their lack of experience behind the wheel equates to a higher risk. Typically, rates will decline with experience after the age of 25 and then start increasing again after 60
.
Driving History: Car insurance providers look at your driving history to accurately predict your driving future. If you have a history riddled with speeding tickets, you will be paying for it.
Credit Score: Drivers with excellent credit may see considerably better rates than those with poor credit.
Vehicle: Insurance for a brand-new car will be more expensive because it will be more expensive to fix and/or replace than an older car. The value of your car itself also plays into your premium for the same reasons.
Annual Mileage: Statistically, the more time a driver spends on the road, the more likely they will have an accident so higher annual mileage can mean higher premiums.
Location: Insurance providers consider many things regarding your location, such as vandalism, theft and accident rates in the area, and where you park your car (in a garage versus in a street or outside exposed to the elements). Urban drivers who park on the street will often see higher rates than those who live in a more rural area and park in the garage.
How Much Car Insurance Do I Need in Tomball?
In Texas, by law, you must have at least $30,000 in bodily injury liability coverage for each person, $60,000 per accident, and $25,000 for property damage per accident. These legal requirements should be the starting point but not the only consideration for determining how much coverage you need. In fact, less than 0.20% of auto policies that we write in Texas are state minimum liability only. In addition to satisfying legal requirements, you must meet your lender's requirements if you have a lease or loan on your vehicle. Finally, assessing your personal assets and ensuring your coverage limits exceed that value is critical. If you are involved in an accident, you may be liable for damages beyond your coverage limits which could lead to a financial disaster if you are not prepared.
How Does My ZIP Code Affect My Auto Insurance Rate?
While some factors regarding your location, such as the probability of an accident, are calculated at the city or even county level, some factors are analyzed as granular as your zip code or neighborhood. Since theft and vandalism typically happen while your car is parked, the location your vehicle is primarily housed plays a significant role in determining your risk of such incidents. Additional factors such as if your car is stored in a garage or parked in the street also play a role. In Tomball, the ZIP code with the cheapest premiums is 77377, with drivers seeing an average premium of $992.17 per year. The ZIP code with the highest premium is 77357 costing drivers an average of $1,009.17 a year.
Cheapest Tomball Auto Insurance Carriers
The price is often the most influential factor when considering a car insurance policy. Because each carrier sets its rates, sometimes the same coverage can vary in price among a few different carriers. Two of our most popular carriers in Tomball are Progressive and Safeco. Auto insurance quotes of TGS Insurance customers for Progressive average $977.01 annually. Auto insurance quotes for Safeco are slightly more expensive at $991.90 per year. When it comes to picking the right insurance carrier, there are many factors involved. You want to make sure the carrier you choose is right for you. Here are some questions to ask yourself when picking a carrier.
What is the company's history and reputation?
Do they offer the coverage I am looking for?
What is their price for the coverage I want?
Is it easy and convenient to work with them?
Are there discounts available?
Have you heard anything about the company?
At TGS, we work with over 35 'A-rated' carriers to help you make the right decision on your auto insurance.
Getting a Tomball Car Insurance Quote is as Easy as 1-2-3!
Getting the best car insurance in Tomball is simple when you use TGS Insurance's proprietary online quoting tool for a free, no-obligation quote.
Enter your name and address
View your quote
Customize your coverage with the guidance of one of our expert independent agents
Disclaimer
Every driver is unique. Insurance premium costs are impacted by several factors; therefore, we recommend obtaining an individualized quote to find your rates. Our data is representative of quality, publicly sourced, and internal data, but should not be deciphered as bindable.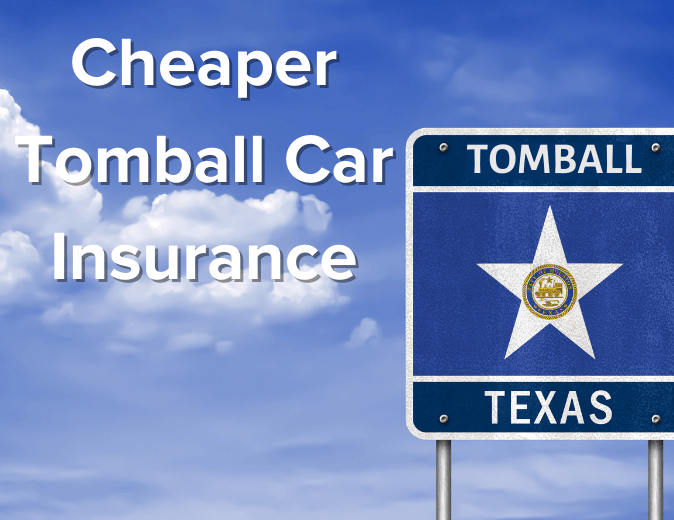 Looking for Another City?
Cypress Auto Insurance
Dallas Auto Insurance
Fort Worth Auto Insurance
Houston Auto Insurance
Humble Auto Insurance
Katy Auto Insurance
Missouri City Auto Insurance
Pearland Auto Insurance
Spring Auto Insurance
Sugar Land Auto Insurance
More Cities
Learn More About Auto Insurance on Our Blog: