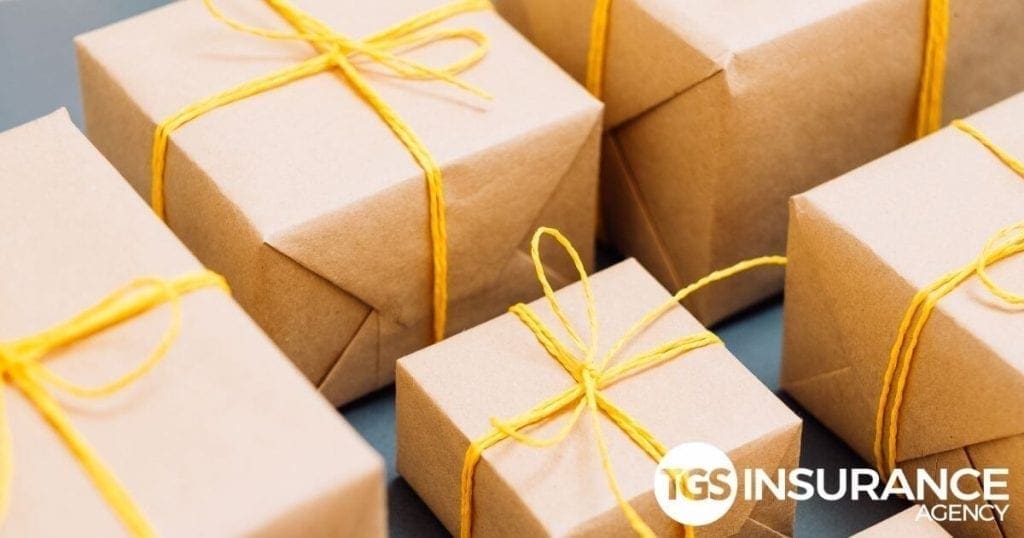 Most people living in the United States today order items from Amazon from time to time. Never are more people doing so at the same time than during the holiday season (now). With all those packages ending up on doorsteps across the country, this is also the most popular time of year for package thieves. That's why today, we are going to go over a few tips to keep your packages safe during the holiday season and address the age-old question: does homeowners insurance cover stolen packages?
InsuranceQuotes.com recently released a study they call Holiday Hazards. According to the data provided by this study, more than 8% of respondents have had a package stolen from their front porch. MarketWatch points out that if you extrapolate that data out to the rest of the U.S. population, roughly 26 million Americans have had a package stolen from their home. That's up from the 23.5 million number from 2015.
Of course, some of that increase can simply be explained by the steady increase of packages being delivered. The ubiquitousness of Amazon's stranglehold on the American online consumer market is not to be underestimated. More packages on doorsteps mean more opportunity for porch pirates.
Unfortunately, most basic apartment and homeowners insurance policies do not include any sort of coverage for package theft. Since the value of packages changes so often, it's rather difficult to add them to a basic insurance policy as a normal homeowner. Now, if you are receiving packages for a small business, then there are a lot of business insurance options available to you that will protect you from package theft.
This is not to say that you can't add any kind of package protection to your personal homeowners insurance policy. However, the cost may outweigh the value you get out of it. Remember, adding a rider to your policy can increase your premium by as much as 20%. Furthermore, the average deductible is between $500-$1000, which means that oftentimes filing a claim for a package is not even worth the cost. Always be sure to do your research before adding any riders or filing a claim.
It is worth mentioning that various shipping companies offer their own form of one-off package insurance. While this usually costs a bit more upfront, it can be worth it if you are expecting an expensive package and are worried about porch theft. Simply requiring a signature for delivery can be an effective, and affordable, theft prevention method as well.
If you are a regular victim of porch theft, it may be time to consider investing in some high-tech solutions. For example, many people who live in urban environments invest in package lockboxes. You can give your mail carrier access, but other than that you need to enter a code to retrieve any packages.
The holidays are an exciting time of year, and possibly the busiest shopping season for American consumers. Waiting for a package is annoying enough, take the proper methods to protect yourself so theft is not something that you need to worry about.
If you want to learn more about your current insurance policy or inquire about a new one, we encourage you to reach out to the staff at TGS Insurance. They are experts in their field and are always willing to work with you to find the right policy for your needs.