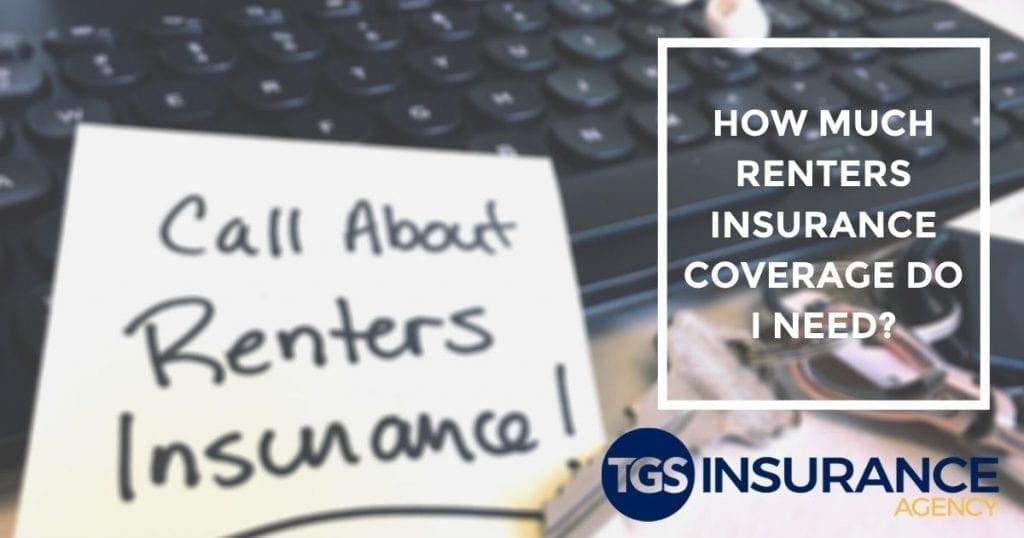 Whether you've always rented your home or are a first-time renter, determining how much renters insurance you need can be a bit daunting. Like most people, renters want the cheapest rate available with basic coverages. But, there are a few important things to consider when determining how much coverage you should get, including the financial worth of your property, how much liability protection you need, your rental location, and any additional add-ons you may want to be included. 
Like every policy, the more protection you purchase, the more your policy will cost. That is why we recommend doing an inventory check on the personal items you want to be protected so you're not paying for coverage you don't need. Also, you'll want to ensure you've got full coverage for the items you want to be protected. 
Let's take a look at the basics of renters insurance and explain how each type of coverage works.
What does renters insurance cover?
Renters insurance is a type of property insurance that provides three key types of coverage for policyholders:
Personal property
Personal liability
Additional living expenses
Unlike homeowners insurance, renters insurance doesn't protect the structure of your home because that's the landlord's responsibility.
Personal Property
Personal property covers the cost to repair or replace your belongings, such as electronics, furniture, clothing, or other belongings within the limits of your policy. Coverable events include fire, windstorms or hail, smoke, theft, vandalism, and others listed in your policy. So, if your property loss exceeds your coverage limits, it will not be covered. 
Personal Liability
This type of coverage will help cover repairs to someone's property or medical bills if someone is injured and you're found legally responsible for their property damage or injuries. Your liability protection will not cover your expenses exceeding your coverage limit.
Additional Living Expenses
If your residence is deemed unlivable or damaged, this type of protection will help with bills or other costs you may incur. This does not cover damage to the structure of the building you're renting.
Here is a list of extra coverages you can add to your renter's policy:
Hotel bills
Temporary rentals
Restaurant meals
Other fees you inquire about while your rental is being repaired or rebuilt
How Much Renters Insurance Coverage Do I Need?
When purchasing your renter's insurance policy, there are two things you'll want to consider. First, you'll want to determine your coverage limits to determine how much personal property coverage you'll need. You can do this by creating a home inventory. Second, you'll need to determine how you want the insurance company to reimburse you, typically through replacement costs or actual cash-value policies.
Inventory on Your Personal Belongings 
The purpose of renters insurance is to protect your personal property from any damages up to your policy's limit. Doing an inventory check on your items by creating a list and providing a rough or actual estimate on the price of each item can help you better understand how much renters insurance coverage you should purchase. Below is a list of items that are often covered by renters insurance:
Clothing
Furniture
Appliances
Dishes and cookware
Tools and landscaping equipment
Sports equipment and bicycles
Electronics (TVs, computers, video game systems, and cell phones)
Media (books, music, movies, and games)
Jewelry (depending on the price)
Art
Musical instruments
Creating an inventory list will help you stay organized and know the value of your belongings. A good place to begin is to start with the high-priced items and then work your way down to the low-priced ones. Keeping and maintaining a home inventory will help you get the right coverage and make things much easier should you file a claim. It may seem tedious, but it will make your life easier in the long run.
Most insurance companies sell in increments of $10,000, so once you determine an estimated value of your personal belongings, decide how much renters insurance coverage you will need.
TGSI Tip: Use the TGS Insurance Personal Property Calculator to help organize your belongings and give you a more accurate value.
Do You Want Actual Cash Value or Replacement Cost Value?
Some insurance carriers offer the option to compensate you for your items for actual cash value (ACV) or replacement cost value (RCV). ACV deducts the depreciation from the amount you will be compensated for. Conversely, RCV reimburses you for the total amount to replace the item with the latest product version. Some insurers give you the option to pick between the two, but RCV tends to be the popular option since you are getting fully reimbursed.
For more information on ACV vs. RCV, check out our post: Actual Cash Value vs. Replacement Cost
How To Save Money On Renters Insurance
Insurance companies typically offer some type of discount on your renter's insurance if you bundle your other insurance policies with them. You could also get a discount if you:
Have a security system
Use smoke detectors
Use deadbolt locks
Have good credit
Stay with the same insurer
Are over 55 years old
It is important to check with your insurance provider to see what types of discounts they offer because they vary among insurance providers.
At TGS Insurance, our agents make it easy for you to purchase a renters insurance policy by shopping it through our dozens of carriers for a policy that provides the most protection at the best rate.
Instant Home Insurance Quote
Recent Home Insurance Articles: