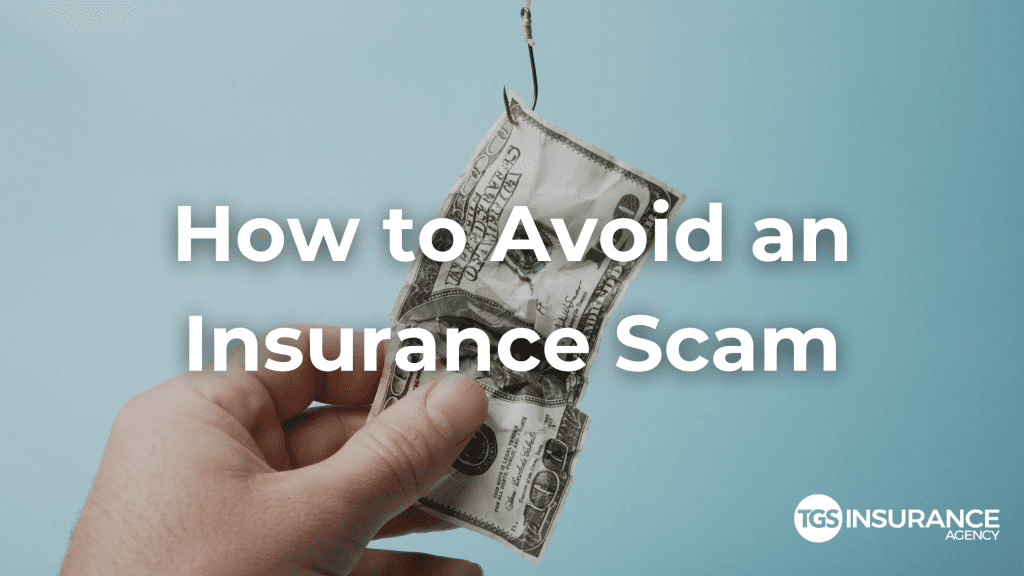 Insurance scammers are the worst. It's something just about anyone can agree on. The worst part? They look like anyone else, and sometimes it's hard to catch on to the scam before it's too late. These people don't have a giveaway or glaring sign that they're a crook; their whole schtick is about blending in until they've got what they want and bolt. You know you've been a victim of an insurance scam artist in the aftermath of their con. According to the FBI, scammers cost the average U.S. family between $400-$700 a year in increased insurance costs. Yikes!
While we hope we've all got a keen eye to sniff out a sketchy situation, sometimes, we may not see a scam right in front of us in the aftermath of a home disaster or auto accident. We've put together a list of red flags to help you discern what's real and not so you don't find yourself in an insurance scam.
Insurance Scam #1: The Contractor
Too many times, we've seen horror stories on NextDoor or Facebook about a friend or neighbor who has fallen victim to the classic contractor's scam. These are pretty common, but even more so after a natural disaster such as a hurricane, tornado, freeze, or even a springtime hailstorm.
How it works
Your neighborhood experienced a hailstorm that damaged many roofs in the area. An unsolicited person comes to your door claiming to be a contractor and offers you a low-ball bid to fix your roof in exchange for cash up front and/or pressure to sign a construct on the spot. You can find yourself in two different scenarios with this type of scam. Either A) they'll run off with your cash, or B) they'll start the job and won't finish, use cheap materials, or poor workmanship.
How to avoid it
Work with your insurance company. If the damage is severe enough, make a claim with your home insurance company. They'll send an adjuster out to check the damage and work with you to find a licensed contractor to complete the repairs. If you decide to hire your own contractor, be sure to have the claims adjuster come back out and re-evaluate the repairs to make sure they're done correctly, or your claim could be denied, and you'll be on the hook for the bill.
Get multiple estimates. If the estimate looks too good to be true, it probably is. Don't sign a contract until you've got multiple quotes and also ask to see the contractor's general liability insurance. Check out the effective policy dates to make sure it's still active. Another possible red flag is if someone's insurance recently went into effect, the scammer could have purchased a policy to appear legitimate enough to gain your trust. In this instance, ask for reviews and search for other legitimacy clues.
Research the contractor. As we just stated, check to make sure your contractor is legitimate. Look at the Better Business Bureau and find client references. Depending on what industry the contractor is in, see if they belong to any local, regional, or national industry associations.
Look over the contract. Before you or the contractor sign the dotted line, make sure the contract specifies every important detail, including cost, time, schedules, payment, and any other exceptions or guarantees. Absolutely no portion of that contract should be blank or up to question.
Never pay in cash. It's best to pay by check or credit card and avoid using digital payment services like Zelle, Cash App, or Venmo. As part of the work agreement, you'll pay in full or sign a completion certificate only when the work is done, up to your satisfaction, and adheres to any building codes.
Call the authorities if you suspect a scam. Contact the NICB or your state's insurance fraud bureau if you sense something fishy.
Insurance Scam #2: Jump-In Passenger
If you're in an auto accident, you usually exchange insurance information for those involved in the accident. But what happens if someone who wasn't there files a personal injury claim against you? This is called a "jump-in" scheme, and it's a very common insurance scam.
How it works
You get into an auto accident, and like any responsible driver, you exchange insurance information with the other parties involved. There may be no witnesses and no police called to the scene in some cases. Later, you find out that there's a passenger claiming injuries from the accident looking for a hefty payday from your insurance company through the liability coverage piece of your insurance policy. The passenger was NOT in the car, so what do you do?
How to avoid it
Take pictures with your phone. Without witnesses or police reports, it's your word against theirs. The best thing you can do is gather accurate information about the accident and take pictures and videos. Document how many people were involved, including passengers and drivers, and get contact information from everyone involved.
Get contact information from witnesses. If there are any witnesses to your accident, get their contact information and also call the police so they can file a report.
Talk with your insurance company. Tell your insurance company if you think you're getting scammed and someone is lying about being in the accident when they weren't. This is a common scam, and insurance companies usually have an investigative unit that looks into these types of things.
Insurance Scam #3: Bandit Tow Trucks Looking for a Quick Buck
You may be forced to leave your vehicle on the side of the road for many reasons, including a flat tire, dead car battery, or an accident. Unfortunately, there are tow truck drivers who see vehicles like this as an opportunity to make a bunch of money off your misfortune.
How it works
Using the example above, you get into an auto accident, and your vehicle is undrivable and needs to be towed from the scene. The police will call a tow service to remove your car in most cases. Still, sometimes a tow truck driver will show up, pressure you into signing a sketchy document authorizing the towing of your vehicle, and then slap on hundreds (sometimes thousands) of dollars in unnecessary services and fees, resulting in a massive bill.
Because this insurance scam is so common, the NICB has issued an official warning list of how to spot bandit tow trucks.
How to avoid it
If the police didn't call the tow, don't use it. Unless the police called the driver, don't deal with the operator and don't give permission for an unsolicited tow trucker to take your vehicle.
Get a printed list of prices. Before you authorize the towing of your vehicle, get a printed price list including any storage fees or other miscellaneous charges that may be applied. If the prices seem high, have your insurance company call a towing service for you.
Purchase roadside assistance insurance. Most auto insurance carriers offer roadside assistance with towing services included in your policy. This policy add-on can cost around $69/year but can vary depending on your carrier.
Insurance Scam #4: Cyber Scamming is Alive and Well
As our world becomes more digital every day, so do scams. According to the FBI, there have been more than 4,000 ransomware attacks a day since 2016, an eye-popping 300% increase since 2015. Cyber scams usually live in your inbox and cell phone to snatch your personal information, using techniques like phishing, spoofing, spam, and robocalls. According to the FBI's 2020 Internet Crime Report, Americans lost $54 million to phishing scams in just 2020 alone.
How it works
These cyber scammers all utilize two things to prey upon their victims: fear and anxiety. The pandemic fostered the perfect atmosphere for fraudsters to make a quick buck through emails, texts, and robocalls. In one scam, crooks offered false COVID-19 cures, vaccine appointments, and other misleading promises to get you to click on a link or download malware that can access your personal information from your phone or computer.
How to avoid it
If it seems fishy, ignore it. Don't open emails, answer calls, or respond to text messages from people, companies, or organizations you don't know.
Don't give away personal information. Usually, companies won't outright ask you to click on an email and enter personal information such as banking or social security numbers. Check the domain any email is sent from, if the domain is misspelt, look for suspicious links, and review the grammar (emails or texts are usually have bad GSP).
Use the Federal Trade Commission (FTC) recommendations: 
Use security software on your computer
Set for automatic updatesUse multi-factor authentication for all of your accounts
Backup your data
Purchase personal cyber insurance or identity theft insurance
Stay Protected with TGS Insurance
At TGS Insurance, we only work with the best insurance carriers and will help you if you ever need to file a claim. If you have questions about contractors, fishy jump-in passengers, or anything else, we can help point you in the right direction to avoid falling victim to an insurance scam during the claims process.
We don't like to brag about ourselves, so we'll let our reviews speak for us. We've got over 2,000+ near-perfect ratings on TrustPilot and Google! See why over 15,000 Texans trust TGS Insurance with all of their insurance needs for home, auto, boat, and more.
Source: Forbes
Instant Home Insurance Quote
Recent Home Insurance Articles: