Instant Home Insurance Quote
TGS Insurance » Homeowners Insurance »
What is Dwelling Coverage?
Dwelling insurance, sometimes called dwelling coverage or Coverage A (HO-3 policies), is part of your homeowners insurance policy that financially protects the physical structure of your home if a covered peril damages it. Let's review what dwelling coverage is and how it works to protect you.
What Does Dwelling Insurance Cover?
Dwelling insurance protects your home from covered perils ranging from theft to tornadoes. Your policy may not include all perils, so check with your agent. The most common perils on your homeowners insurance policy are:
Damage from aircraft
Damage from vehicle
Damage from the weight of ice, sleet, or snow
Explosions
Falling objects
Fire/smoke 
Hail
Lightning 
Theft
Vandalism
Windstorms
According to Texas Windstorm Insurance Association, standard homeowners insurance does not cover earthquake or flood damage. To have full protection against these perils, you'll need a separate earthquake and flood insurance policy. These policies are crucial if you live in an area where these are common natural disasters. Dwelling coverage does not include general wear and tear to your home or damage from a sewer backup.
Related Reading: Types of Damage Your Home Insurance Won't Cover
What Parts of My Home are Protected By Dwelling Coverage?
Dwelling coverage protects the structure and attached parts of your home, including:
Foundation
Frame, walls, flooring, and windows
Fireplace
Plumbing, electrical, and HVAC systems
Built-in fixtures like tubs, sinks, showers, and cabinets
Built-in appliances like your furnace and water heater
Attached garage
Porch or deck
Any personal belongings or other structures like fences, sheds, or detached garages are not covered in dwelling coverage but can be covered through different sections of your homeowners insurance policy. 
How Much Dwelling Coverage Do I Need?
How much dwelling coverage you need depends on the replacement value of your home. You need to have enough coverage to rebuild your home, not just what it is worth at today's market value.
For example, your home is destroyed and will cost $300,000 to rebuild, but your dwelling coverage limit is only $250,000. You'd be on the hook for that additional $50,000. Your insurance agent can help you determine what amount of dwelling coverage you need.
How is Dwelling Coverage Calculated?
Dwelling coverage can be calculated quickly by multiplying the square footage of your home by the average cost per square foot to build in your area. Due to changing labor costs, adding an extended dwelling coverage can ensure you are fully protected.
Extended replacement cost coverage increases your dwelling coverage limits by 20% to 50% to cover a potential hike in construction or labor prices.
Guaranteed replacement cost coverage pays out whatever it costs to rebuild your home, regardless of your coverage limits, making it the most expensive type of dwelling coverage.
What are My Dwelling Coverage Limits and Deductibles?
Your deductible is the amount you pay before insurance kicks in and helps with the bill. For example, your home takes on hail damage, and it will cost $5,000 to repair. Your deductible is $3,000, meaning insurance will step in and help after you've paid out $3,000. Remember, the higher deductible, the lower premium.
TGSI Tip: If you want to save on your monthly premium, consider raising your deductible. You should never lower your home insurance coverage to help make your home insurance premium more wallet-friendly. Talk to a TGS Insurance agent for help finding a home insurance policy that works for your budget and coverage needs.
Get The Right Dwelling Coverage With TGS Insurance!
The best way to get the right dwelling coverage is to have a great home insurance policy to begin with. At TGS Insurance, our team of experts will carefully craft you a homeowners insurance policy that meets all of your coverage needs, all at a rate that doesn't break the bank. We do this by shopping every policy we issue through our bank of 35+ A-rated (or better) carriers to ensure that you're getting the best home insurance policy the market has to offer. Get your hassle-free home insurance quote today and see why over 15,000 Texans are insured with TGS Insurance!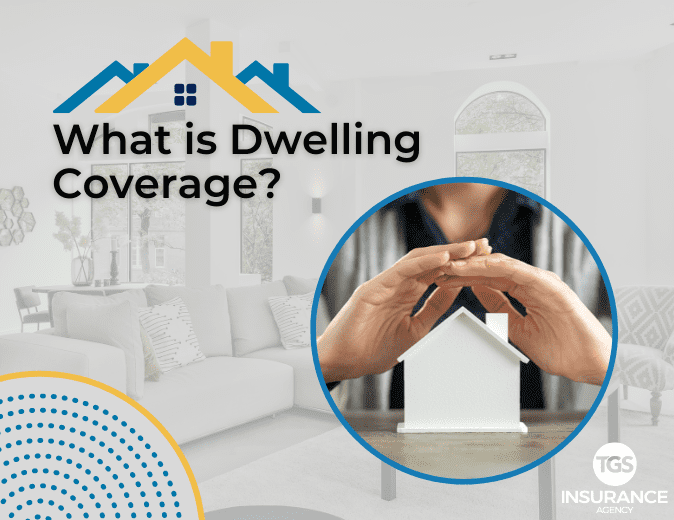 Explore Other Homeowners Insurance Coverages:
Recent Homeowners Insurance Articles: