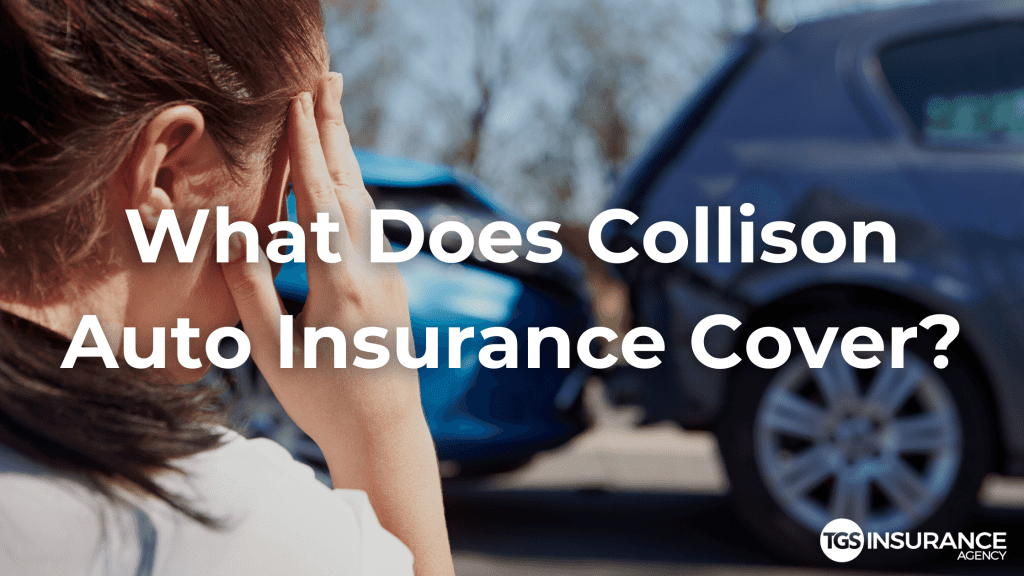 Collision insurance is a type of auto insurance coverage that covers you if your vehicle gets damaged by another car or object, such as a tree. Depending on your situation, collision coverage is optional if your vehicle is paid off; but collision coverage is usually required if you're leasing or financing your car. 
What Does Collision Insurance Cover?
Collision coverage, unlike comprehensive coverage, will help repair or replace your vehicle if:
A collision with an object such as a tree or pole
A collision with another vehicle
A single-car accident (Ex. rolling)
What is Not Covered Under Collision Insurance?
Events not covered under comprehensive coverage are:
Damage to someone else's vehicle
Damage to your vehicle that didn't occur because of driving (Ex. hail or flood)
Medical bills (You or someone else)
If you want coverage for events such as hail or floods, you'll need to have comprehensive coverage baked into your auto insurance policy.
Do I Have a Deductible With Collision Coverage?
Like with any insurance, collision coverage has a deductible. A deductible is an amount you have to pay out of pocket before insurance will kick in. The amount you pay for your deductible will influence what you pay for auto insurance. So, the higher the deductible, the less you'll pay for auto insurance, and vice versa. Typically, auto insurance deductible amounts vary from $250, $500, or $1,000, but that will vary depending on who your carrier is, but $500 is the average. 
When choosing your deductible, pick something that financially makes sense for you so you can A) easily afford your payments and B) something that takes into consideration the value of your car. If you own an expensive or high-valued car, carrying a high deductible policy makes sense because it could mean significant savings. If your car isn't worth a ton or is an older vehicle, a lower deductible may be a good option because your vehicle's worth is likely within a few thousand dollars of your deductible, and a $1000 deductible offers more savings per month or year than a $500 deductible. 
Keep in mind collision coverage has a payout limit, which is usually the actual cash value of your vehicle. Actual cash value or ACV is the replacement cost minus depreciation. So if you totaled your vehicle, your insurance carrier would pay you for your car's value plus depreciation, minus your deductible. So if your vehicle was worth $7,000, including depreciated value, and your deductible was $1,000, insurance would give you a $6,000 check. If you're looking to score a new car with that insurance payout, you most likely won't be able to and will have to use some of your own money to do so. 
Why Should I Buy Collision Coverage?
If you're leasing or financing your vehicle, collision coverage is almost always required and never optional from your lender. However, if your car is paid off, then collision coverage is entirely up to you. (Though we recommend you still carry it.) If you can't afford to fix or replace your vehicle if it's totaled after a wreck, then carrying collision coverage is a smart financial move. 
Get The Right Auto Insurance With TGS Insurance
At TGS Insurance, we believe everyone should have access to the auto insurance they need at a price that doesn't force them to compromise on coverage. We shop your auto policy through our bank of 35+ A-rated or better auto insurance carriers to secure our customers the best policy the market has to offer. Our average driver saves $1,237 per year! Get started with your hassle-free quote today and see why over 15,000 Texans are insured with TGS Insurance. 
Source: Allstate